Tax Prep Basics for Small Business Owners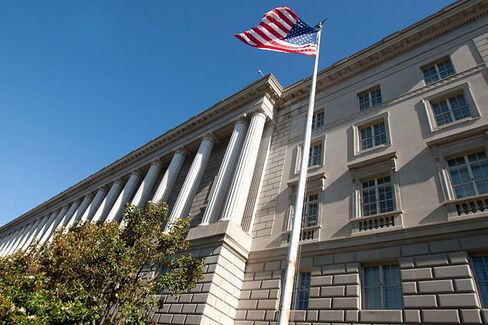 Tax season got off to a bit of a late start this year, because of fiscal cliff legislation passed on Jan. 1, and filings are now pouring in. To help self-employed individuals and small business owners get through tax time with as little stress and hassle as possible, I checked in with Russell Fox, whose Las Vegas company, Clayton Financial & Tax, prepares returns for about 900 individuals and small business owners annually.
Clayton is an enrolled agent, an Internal Revenue Service credential that allows licensed tax professionals to represent taxpayers before the agency. His most recent book, Tax Strategies for the Small Business Owner, was published in January. Here are his suggestions for small business owners and the self-employed:
Understand whether it pays to file by yourself. The IRS offers free software for people who want to prepare their own returns. Take advantage of that method if you have a very straightforward return with no tax deductions, Fox says. Most small business owners have more complicated returns, with such items as business expense deductions, depreciation, and income from pass-throughs (businesses structured as sole proprietors, partnerships, or S-corporations) which require professional help, he says. The good news: Your cost for tax prep is deductible.
(Remember, self-employed individuals and owners of pass-throughs must submit quarterly estimated payments using Form 1040-ES to the IRS if they expect to owe $1,000 or more in taxes when they file their returns.)
Get prepared. It's easier for everyone if you show up for your tax appointment with some of the number-crunching already done. Most tax preparers send clients an organizing document that shows figures from previous years' returns: Use that as a starting point and fill out as much of it as possible in advance. "We try to train our clients. I only have a couple of clients who still bring in the shoeboxes full of receipts and dump them out" on the desk, Fox says. If you've switched tax preparers, bring in copies of your federal and state returns for the last three years.
Collect paperwork. It seems obvious, Fox says, but sometimes clients show up without vital documents such as partnership or corporate returns, W-2s and 1099s, or Schedule K-1s that show income from partnerships and trusts. Bring in your company's income statement and balance sheet if you have them, plus receipts for any fixed assets you've purchased in 2012. If you have children in college, make sure you get their tuition statements, called 1098-Ts. They can be used to take an American Opportunity refundable tax credit of up to $2,500 for qualified education expenses. If you made quarterly self-employment tax payments in 2012, bring in a record of the amounts you paid and on what dates.
Claim deductions. If your home office is exclusively used for your business, you may qualify for the home office deduction. Keep records of how much you spend on such items as homeowners' insurance, mortgage, utilities, and maintenance. (A simplified home office deduction is in the works but will not be available until tax year 2013.) Likewise, if you use your personal vehicle for business purposes, keep records of your business miles, repairs, fuel, oil changes, and other expenses. If you purchased a vehicle in 2012 that you're using for your business, bring in the sales receipt: The state sales tax you paid may be deductible on your federal return, depending on where you live, Fox says.
Think retirement. If you don't have a qualified retirement account, you may still be able to set one up and reduce your tax liability until April 15, or even later if you file for an extension on your return, Fox says. "Some plans, like an individual 401(k), have to be established by Dec. 31 of the tax year. But other plans, like a traditional IRA or a SEP-IRA, allow you to make 2012 contributions in 2013. Those are some of my favorite deductions because they represent the largest dollar amount changes to your tax return that can still be done today for 2012," he says. The contribution limit for an IRA is $5,000 for 2012; $6,000 if you're over 50. The SEP-IRA plan allows for contributions of up to $50,000 for 2012, or 25 percent of your total compensation.
Ask questions. Note anything you're uncertain about as you're pulling your records together and use your appointment to get answers from your tax pro. Despite worries about delays caused by sequestration-induced cutbacks, Fox says he expects refunds to be issued in the usual 10 to 21 days after returns are processed. "The IRS has said they're not doing anything with personnel until after tax season is done," he says. The IRS reported that the average refund received by individuals in 2012 was about $2,700; you can use the "Where's My Refund" tool at IRS.gov to check the status of your refund. The site is updated only once daily, so don't check it more often than that or the IRS website quickly gets overwhelmed, the agency says.
Before it's here, it's on the Bloomberg Terminal.
LEARN MORE