Whole Foods' Business Case for GMO Labeling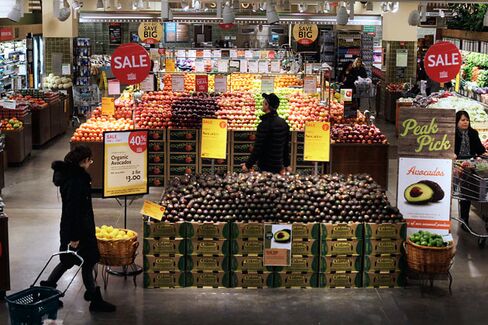 Whole Foods pleased many of its shoppers, and most of its critics, when it announced Friday that all products in its U.S. and Canadian stores containing genetically modified organisms (GMOs) would be labeled as such by 2018. It's clever marketing, too, for a company still trying to overcome its "Whole Paycheck" image. Transparency is something worth paying for these days.
At the Natural Products Expo West that day and in a later statement, Walter Robb, the company's co-chief executive officer, didn't utter a single word about any potential dangers in eating GMO food. Instead, he said Whole Foods was "setting a stake in the ground on GMO labeling to support the consumer's right to know." He noted that Whole Foods' private label products have been certified as non-GMO since 2009 and that the company currently sells 3,300 non-GMO products from 250 brands. (Organic food is supposed to be non-GMO already.)
In an interview last year with Bloomberg Businessweek, Robb made the business case for higher prices in the name of transparency: "I suppose there will always be a market for the cheapest possible food, but issues around water quality, farm workers, all that stuff, keep surfacing. There will be no place to hide in terms of what your practices are and what you're doing."
Now Whole Foods just has to persuade the rest of its suppliers.
Before it's here, it's on the Bloomberg Terminal.
LEARN MORE