The U.S. Jobs Engine Was Strong Heading Into Sequestration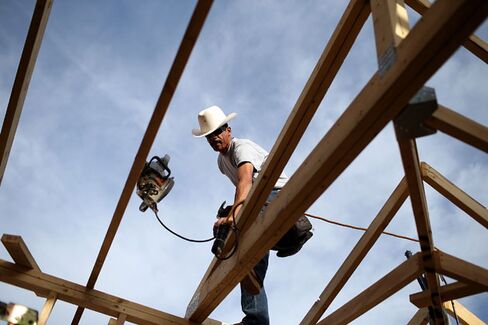 Well, at least the labor market had a head of steam heading into sequestration. The Bureau of Labor Statistics reported Friday that the U.S. economy created 236,000 jobs in February, more than expected, as the unemployment rate fell to a five-year low of 7.7 percent.
That, of course, is a look in the rearview mirror. The question is what lies ahead. The Congressional Budget Office says that if the across-the-board spending cuts of sequestration stay in place for the rest of the year, the U.S. will end 2013 with 750,000 fewer jobs than it would have without sequestration. And my article in this week's issue of Bloomberg Businessweek says it could be worse than that because of interruptions of business by furloughs of government employees at chokepoints such as food inspection, air traffic, border control, and mortgage-guarantee approvals.
The February jobs report pleasantly surprised economists. The median forecast of economists surveyed by Bloomberg was for an employment increase of 165,000. (The bureau revised downward its employment count for December and January by 15,000.) Private payrolls rose by 246,000 in February, while government payrolls fell by 10,000.
The drop in the unemployment rate wasn't all good news. Part of it came because of employment gains, but part was because people left the labor force and were no longer counted as unemployed. The participation rate—the share of working-age people in the labor force—fell to 63.5 percent from 63.6 percent, Bloomberg reported. That matched the lowest level since September 1981. The participation rate generally rose in recent decades because of the entry of women into the labor force, but the soft economy has reversed that trend.
Other highlights of the report:
• The average nonfarm workweek lengthened a bit, to 34.5 hours.
• Worker pay rose 0.2 percent, for a 2.1 percent gain from a year earlier.
• Construction jobs surged by 48,000.
Joseph LaVorgna, chief U.S. economist at Deutsche Bank Securities, wrote to clients after the report that the pay increase helped offset the rise in payroll taxes at the start of the year, leaving after-tax, inflation-adjusted income "basically flat." He wrote: "As long as households can temporarily dip into savings to support spending … this will buy time for the labor market to further accelerate."
"We would be upgrading our forecast of 2013 growth slightly were it not for the federal spending sequester," IHS Global Insight's chief U.S. cconomist, Nigel Gault, wrote to clients.
Before it's here, it's on the Bloomberg Terminal.
LEARN MORE