Standard Bank Takes Risky Step With Co-CEOs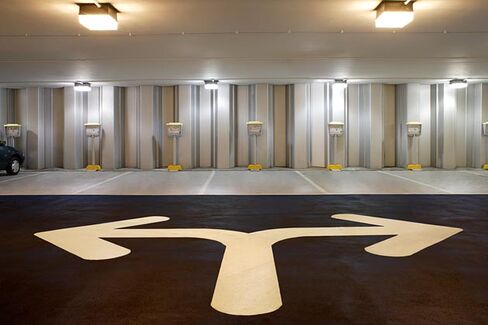 Two chief executive officers are rarely better than one. In the annals of leadership, such arrangements are usually held up as cautionary tales. People get confused about who's in charge. Personalities clash. Strategies get muddled. The alpha dog crushes its partner. Even when co-CEOs seem to like and complement each other, as Jim Balsillie and Mike Lazaridis did at BlackBerry, they're not seen as a way to drive more success. When it comes to having a CEO, as with the papacy and presidency, it seems there can be only one.
So why are we seeing a fresh crop of these arrangements? The latest comes from Standard Bank Group, Africa's biggest lender, which just named Sim Tshabalala and Ben Kruger as joint chief executive officers. As Renee Bonorchis of Bloomberg News points out, the arrangement echoes the structure that Germany's Deutsche Bank put in place last June with the appointment of Anshu Jain and Juergen Fitschen to co-CEO roles. Meanwhile, Groupon has Eric Lefkofsky and Ted Leonsis sharing its top job until a replacement for ousted chief Andrew Mason is found.
For many boards, job sharing is the one way to manage a sprawling or complex operation. In Standard Bank's case, the two men are dividing up roles largely by business unit. Tshabalala remains CEO of the South African operations and will oversee the business in the rest of Africa, while also taking responsibility for the group's wealth businesses. Kruger will oversee personal and business banking, investment banking, risk and IT, while also being chairman of Standard Bank. The idea is to play to each man's particular strengths.
The easiest—and often the worst—strategy is to divide the job by geography. Among other things, it sets up an implicit horse race whereby one CEO's results can be starkly compared with the other's, as happened with Betsy Holden and Roger Deromedi at Kraft. When the North American business sagged under Holden, the one-time star was pushed aside to a role that left her reporting to Deromedi. Are such comparisons possible at Standard? Sure. But it's harder to spark a turf war when business lines are blurred.
Still, no amount of fine-tuning can protect investors against the obvious tensions that arise when the strategies aren't in sync. And what happens when co-captains disagree? For Wenda Harris Millard and Robin Marino at Martha Stewart Living Omnimedia, it was Millard who decided to abandon ship.
Have pundits been too quick to pooh-pooh such pairings as ineffective? Stephen Ferris, an associate dean at the University of Missouri's Trulaske College of Business, thinks so. When he co-authored a study in 2011 that examined co-CEOs at more than 100 companies, he found that team leadership can be effective when both bring different experiences and talents to the job. "The division of labor should come from the skill set," says Ferris. "There's also an implicit mutual monitoring."
Still, the analysts covering Standard Bank have expressed hope that the two-for-one deal is temporary. Among other things, it's not cheap to keep two leaders nourished with stock options, salaries, and perks. But the real payoff is accountability: Everyone knows who to blame when the vision backfires and the business turns sour. That's certainly what Groupon wants. Lefkofsky and Leonsis are not only sharing the top job, they're leading the search to find a new leader outside the company. When your fortunes are heavily tied to the fate of a company you co-founded—as Lefkofsky's are—ego is less important than getting results.
Before it's here, it's on the Bloomberg Terminal.
LEARN MORE