Swiss Cantons Nidwalden, Glarus Back CEO Pay Limits, SF1 Reports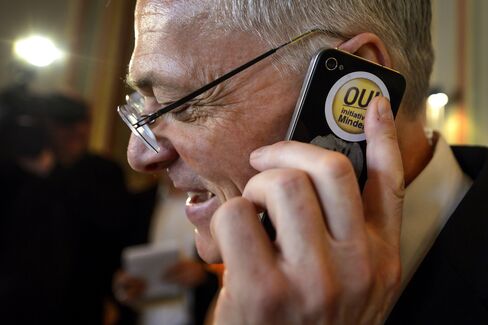 March 3 (Bloomberg) -- Voters in the two small Swiss cantons of Nidwalden and Glarus approved tough new limits on executive pay today, according to Swiss television, an early indicator a plebiscite to impose limits on pay outs to "fat cats" may get approved.
The initiative would allow a finding annual shareholder vote on executive compensation for listed companies and other measures. According to polls, an approval is likely.
To contact the reporter on this story: Catherine Bosley in Zurich at cbosley1@bloomberg.net
To contact the editor responsible for this story: Zoe Schneeweiss at zschneeweiss@bloomberg.net