The MBA Show Must Go On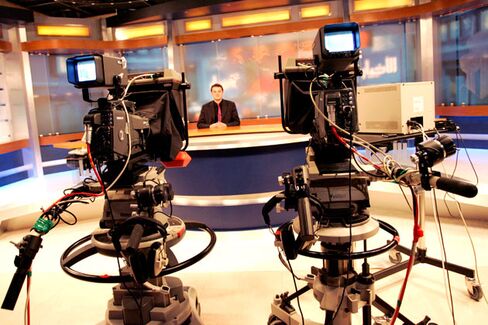 Ever dream of being the Jay Leno of the MBA crowd? Well, now's your chance.
Miro Kazakoff and Tom Rose, creators and hosts of The MBA Show, a YouTube program that was part shtick and part news, have graduated and put down their microphones to launch a business. So they're looking for a couple of funny MBA students to take over. "The only skill you need is to be an MBA student, which is to say that you don't need any skills," Kazakoff says.
The duo began looking for new hosts last summer. While a couple of people have showed interest, they never followed through, mostly because of the demanding time commitment, says Justin Adelson, producer and creative director show, who is looking for his own replacement.
Besides being willing to work long hours, the right people need to have a desire to leave a legacy of entertainment and information for the B-school world and will want to remake the show so it works for them, Kazakoff says. Of course, MBA students who can't poke fun at themselves need not apply. "If you're looking for a post-MBA job that requires you to be boring, then The MBA Show is not for you," he says.
Kazakoff and Rose began The MBA Show during their second year at MIT's Sloan School of Management, while they were interning at Hubspot, an Internet advertising company that had a weekly show of its own on YouTube. They met up with Adelson, who is the communications coordinator in Sloan's Office of Communications. He helped them simplify the video editing process, make the graphics and look of the show more professional, and minimize the time between recording and publishing episodes.
In the show, Rose played an arrogant banker, and Kazakoff was a somewhat pretentious entrepreneur. Their cheeky antics and insider's view of B-school life drew audiences: When they called it quits in late 2011, they were up to 3,000 viewers per week. Among the most popular episodes are one where they didn't wear pants and another where they announced the invention of capitalism. "We were the minorest of minor Internet celebrities with MBA admissions officers," Kazakoff says.
Today, Rose and Kazakoff still work together as partners in a startup, Testive, a maker of test-prep products. They can see the building where they shot The MBA Show from their office, and they credit the show with getting their business off the ground. One of the lead investors in Testive, Dharmesh Shah, a founder of Hubspot, watched nearly every episode before backing the duo. New hosts, even those outside of Sloan, Kazakoff says, could have the same good fortune.
Anyone interested in applying to fill their shoes can reach out through the show's website or the show's Facebook page. Don't forget to show off your funny bone. "There is lots of stigma around how MBAs are all suits, and that's not the case," Adelson says. "We wouldn't have done the show if it wasn't fun."
Join the discussion on the Bloomberg Businessweek Business School Forum, visit us on Facebook, and follow @BWbschools on Twitter.
Before it's here, it's on the Bloomberg Terminal.
LEARN MORE