Italy May Need a Month to Form New Government: Timeline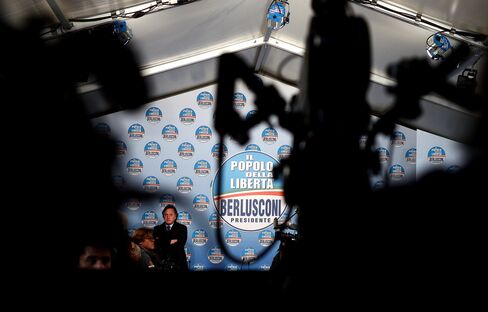 Here's a timeline for the formation of the new Italian government and details on the process of choosing the new president of the republic.
The Democratic Party leader won a majority of seats in the Chamber of Deputies in elections yesterday, though fell short of a majority in the Senate, raising the specter of some kind of "grand coalition" or a new election.
*What happens now? -- Italy's new parliament is not scheduled to meet for the first time until March 15. In the meantime, the various political parties will likely hold informal discussions on possible post-election alliances.
*How long will it take to install a new prime minister? -- It may take a month before a prime minister is formally nominated and a government formed.
*What will the new parliament do? -- The first order of business for the new legislature when it meets on March 15 will be to elect presidents for both the Senate and the Chamber of Deputies. This normally takes 3 or 4 days.
*When will the new president be elected? -- President Giorgio Napolitano's term expires on May 15 and under Italy's constitution, both houses of parliament must meet by April 15 to elect his successor. The presidential election is held in a roll call vote of more than 1,000 politicians, made up of lawmakers and 58 regional officials. To win in the first three rounds a candidate must secure two-thirds of the as many as 1,009 potential votes. From the fourth round an absolute majority is enough for victory. The procedure can take a few days.
*What are the prospects for forming a new government given the election result? -- While nobody has won a majority in the Senate, Democratic Party leader Pier Luigi Bersani's bloc won in the Chamber by a thin margin. Still, Italy's election law automatically grants the winner in the chamber a 340-seat majority, so he will probably be asked by Napolitano to try to form a government. While informal negotiations between his bloc and other political forces will probably start immediately, it may take longer than in previous occasions to find common ground given the current fragmentation among the parties. Bersani may have to reach out to anti-establishment Five Star Movement led by Beppe Grillo to form a grand coalition that could even include Silvio Berlusconi's bloc. Grillo so far has shown more interest in bringing down the established parties rather than collaborating with them.
*What happens if no one can form a government -- Italy's president may seek to either appoint a caretaker premier to carry out key reforms such as overhauling the election law to make it easier for someone to win a majority or call new elections.
*When could new elections be called? -- In the current case new elections are unlikely to be called before the new president of the republic is appointed, which will probably happen by the end of April. This means they wouldn't take place until May at the earliest.
*What role does Italy's president have? -- Italy's president is largely a ceremonial figure. He's the head of the armed force, a role rarely exercised, and he does have the power to select the prime minister, and to reject laws that he considers unconstitutional.