Oscar TV Viewing Rose From Year Earlier, Early Nielsen Data Show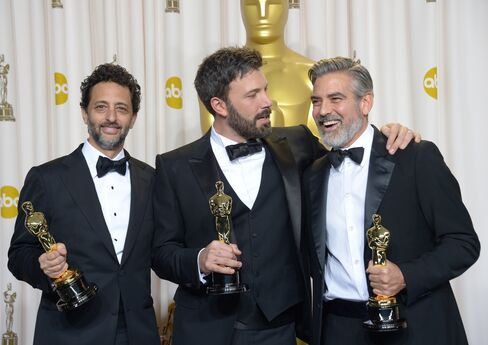 Feb. 25 (Bloomberg) -- The Academy Awards telecast on ABC last night increased its audience by about 4 percent from a year earlier, according to preliminary Nielsen ratings.
The show, hosted by "Family Guy" creator Seth MacFarlane, had a preliminary rating of 26.6, meaning it was seen in almost 27 percent of the 114.2 million U.S. TV households, according to data supplied by the networks today.
In the demographic group targeted by advertisers, the 18-to-49-year-old audience, ratings rose by 19 percent, the data show. Because the program didn't air in prime time nationwide, the ratings are subject to revision later in the day.
Link to Company News:{DIS US <Equity> CN <GO>}
To contact the editor responsible for this story: Rob Golum at rgolum@bloomberg.net