Is B-School Research an Expensive Waste?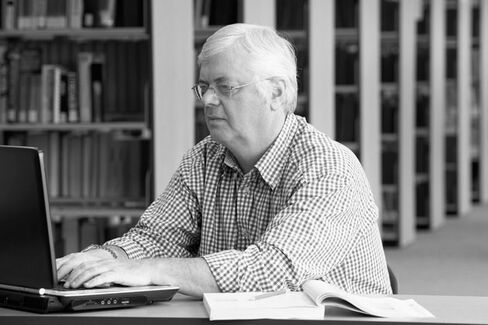 During his lifetime, Larry Zicklin says he has witnessed the fall of Wall Street and the publishing industry—and universities, particularly business schools, may be next.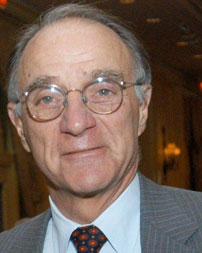 The former chairman of asset manager Neuberger Berman, Zicklin is a professor at New York University's Stern School of Business and a lecturer at University of Pennsylvania's Wharton School and Baruch College's Zicklin School of Business, which is named for him. On Feb. 13, Knowledge@Wharton published an opinion piece he wrote criticizing business schools for their lack of transparency when it comes to how tuition is spent and their obsession with faculty research.
Zicklin says that these factors, along with free-market forces, will turn the business of higher education upside down, if schools don't get their priorities straight. He recently shared his ideas with Bloomberg Businessweek reporter Francesca Di Meglio. Here are excerpts from their conversation:
Should business schools do away with faculty research?
Research should be done at business school, but it should be done in moderation and not in the way it is being done now. The way professors are judged is 99 percent dependent on their research and 1 percent dependent on everything else. People who do research well should do it. People who don't do it as well should not. The system has been perverted. I don't blame the business schools entirely. The rankings [conducted by various publications, including this one] give weight to the research. All the schools want to be in the top. The way to get there is to have professors publish in the most recognizable business journals. Actual teaching becomes secondary.
If you believe that research should continue at business schools, how should they pay for it?
The money should not come from student tuition. Let businesses pay for the research. Now, they're not paying. Research is not aimed at helping business. Professors provide practical information as consultants. But written research is often obscure and exotic. Most research is written to get ahead in the academic world, for promotion and tenure. It's not written to be applied in business. Universities pay large salaries to people conducting this kind of research, so it increases the cost of tuition.
What can students do to urge business schools to change?
Students are in a difficult position. If you want a good job after graduation, it helps to go to a good business school. We've built this culture in which prestige is determined by research. It's self-fulfilling. What some students are doing is attending a cheaper two-year school before transferring to a four-year school with name recognition to complete their degree at the undergraduate level. Students should look for good teachers. They should choose schools where teachers are in the classroom teaching and not behind a desk in an office somewhere.
Students have no idea how much it costs do all this research. But it's built into the tuition. Unbundling [showing a breakdown of exactly how tuition dollars are spent] will happen in universities eventually. One step below the ultimate transparency would be at least to disclose how much of total expenditures are dedicated to academic research.
What do you think about the future of business schools?
I think schools are going to go out of business. You can't have 100 schools vying to be in the top 25 and spending the money to get there. The new technology, higher cost of universities, and smaller amounts of money available will force the wholesale revamping of higher education, especially in the business area. This is very serious stuff.
Join the discussion on the Bloomberg Businessweek Business School Forum, visit us on Facebook, and follow @BWbschools on Twitter.
Before it's here, it's on the Bloomberg Terminal.
LEARN MORE