B-Schools Look for Way to Use New GMAT in Admissions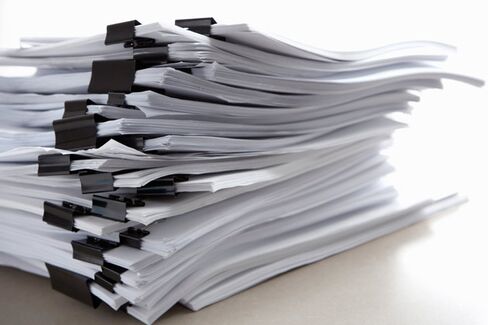 Eight months after the GMAT exam underwent its biggest overhaul in 15 years, the test's new Integrated Reasoning section is beginning to be used by admissions committees at top business schools to determine which applicants to accept.
The new section isn't being given much weight in the process, in part because many applicants do not have IR scores yet. But the scores are being reviewed, and some schools are asking the Graduate Management Admission Council, which publishes the test, for information on IR grade distributions to help them analyze the results. Some schools say they're waiting for new research that shows how well the new section predicts B-school success before making it a more significant part of the admissions process.
"We want to see how it plays out," says Dan Poston, assistant dean for master's programs at University of Washington's Foster School of Business. "We want to see how predictive it is of a student's success at school."
The GMAC reports that the results of its studies of the IR section have been encouraging. At least 123,000 people have taken the GMAT since IR's inclusion, and the mean score, based on an eight-point scale, is 4.34. The distribution of scores is normal, and there has been no bias found against any subgroup, including undergraduate business majors, who were initially thought to have an advantage, says Tracey Briggs, a GMAC spokeswoman.
"Schools are still learning about the score," she adds. "They're aware of it and realize it's measuring something different."
The IR portion of the exam was the result of schools' desire to test students on their aptitude to do well even if they haven't necessarily completed many math courses. It tests students on skills, such as evaluating data, that they'll use in school—while analyzing a case study, for example—and after graduation. The GMAT (verbal, quantitative, Analytical Writing Assessment, and IR) is a key factor in determining B-school admissions, along with undergraduate grade point average, transcripts, work experience, and essays.
Before the IR score becomes a major factor, schools need to decide what it actually means to them. In mid-March, a group of about 60 second-year students at Vanderbilt University's Owen Graduate School of Management will spend 30 minutes taking the IR portion of the GMAT. Their IR scores will be compared with their success in core courses as part of the GMAC research, says Tami Fassinger, chief recruiting officer at Owen.
One reason B-schools aren't making IR a more integral part of the admissions process this year is that applicants who took the GMAT before June 2012, and those who have submitted GRE scores in place of the GMAT, do not have IR scores. For now, Foster School's Poston says, it is simply part of the mix of criteria considered for admission to the school.
"I hope IR becomes a bigger part of the test because it is a little more directly related to business school," he says. "It could turn out to be more significant."
For now, though, admissions teams face a learning curve as they figure out how to interpret the new scores, says Dawna Clarke, director of admissions at Dartmouth College's Tuck School of Business. Moving forward, she expects IR to be one of a multitude of factors the school considers. Still, Clarke adds that applicants should be excited that the IR section exists. "IR will help prospective students more than it will hurt them," she says. "If you are not 'quant strong,' but you have strong IR skills, then this test will help you shine."
Join the discussion on the Bloomberg Businessweek Business School Forum, visit us on Facebook, and follow @BWbschools on Twitter.
Before it's here, it's on the Bloomberg Terminal.
LEARN MORE