At Annual Shareholders' Meetings, a Gastronomic Return on Investment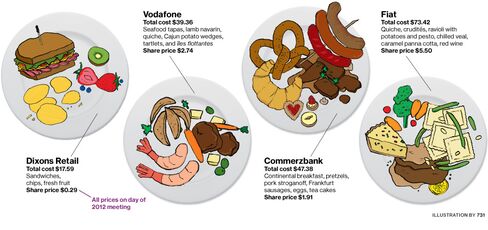 It's annual meeting season, a time when investors deal with such heady issues as management succession, executive pay, and corporate social responsibility. For some, it's also an opportunity for a good meal. That's especially true in Europe, where many companies lay out a spread that costs a lot more than one share of their stock—all that's needed to attend. A sampling from last year's menus.
Before it's here, it's on the Bloomberg Terminal.
LEARN MORE