What Happens When Warren Buffett Buys Your Company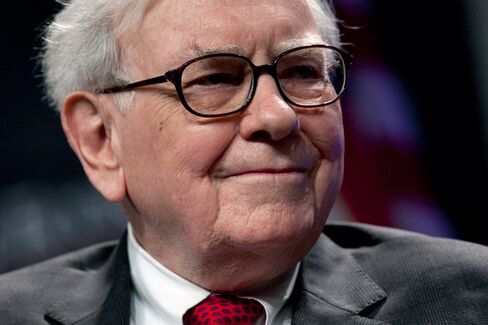 So what changes when Warren Buffett buys your company? H.J. Heinz, the Pittsburgh-based maker of ketchup and other food products, is about to find out. It is set to become part of the Berkshire Hathaway family with a $23.3 billion deal done in partnership with 3G Capital.
As the world's most famous value investor, Buffett isn't looking for assets to fix. But Berkshire isn't some passive portfolio fund, either. The Sage of Omaha has distinct views on how companies should operate, from putting margins before sales growth to structuring how people should be compensated.
If anyone at Heinz fears an onslaught of Cherry Coke in the staff fridge or job cuts through the ranks, they can relax. Buffett's investment is essentially a vote of confidence that the fundamental business model should remain intact. The most vulnerable players are the people who interact with investors or handle the deals, as those activities will be handled out of the head office. In fact, there will be no need for a board of directors once the deal closes, as Heinz will essentially have the freedom to act like a private company operating under the Berkshire umbrella.
For Heinz Chief Executive Officer Bill Johnson, how life changes from here will be partly determined by him. Few know that better than Alice Schroeder, an investor (and now Bloomberg View colleague) who spent the better part of a year and a half with Buffett in researching her 2008 book, The Snowball: Warren Buffett and the Business of Life. Schroeder says the most profound difference in Johnson's life will be the removal of pressure from Wall Street. No more dog-and-pony shows or short-term earnings pressure, no more drama or idolatry in a boardroom. "Most CEOs seem to welcome that," she says. Instead, Schroeder explains, the financial results will flow monthly from his chief financial officer to Berkshire CFO Marc Hamburg, where they'll be closely scrutinized by Buffett himself. If all is well, Johnson might rarely see his new boss other than at the managers' gathering that takes place before the annual shareholders' meeting in Omaha. If not, well, Johnson may be in another job.
What does change, of course, are the metrics that Johnson has to deliver on. Profit margins always trump sales in the Berkshire world, and cash is something that Buffett himself gets to decide on, not to mention future acquisitions. Heinz stock options will no longer be a prime form of compensation, of course (hardly tragic, as my Bloomberg colleagues report Johnson could reap $100 million from the buyout). But Johnson will get a piece of Berkshire's future fortunes.
The biggest unknown is how much access Johnson will get to Buffett himself. Ajit Jain, who heads up the key reinsurance businesses, is famously close to his boss. According to Schroeder, they talk practically every day. Geico chief Tony Nicely is also known to be close to Buffett, who's warmly praised the auto insurance executive in the media and personally recommends Geico services in a letter to readers that's on the Berkshire site. The degree of interaction is partly a reflection of who Buffett trusts and likes, says Schroeder, and it's a factor of how often the manager himself or herself wants to call on him for advice. As Schroeder puts it: "He gives managers such a free hand to run their businesses."
And the spotlight will likely shift from Johnson to the iconic investor who owns a big chunk of his company. While that could be a blow to some big egos, at least Johnson will get to hear Warren Buffett praise Heinz on national TV.
Before it's here, it's on the Bloomberg Terminal.
LEARN MORE