Olympian Oscar Pistorius Shoots Girlfriend Dead, SAPA Reports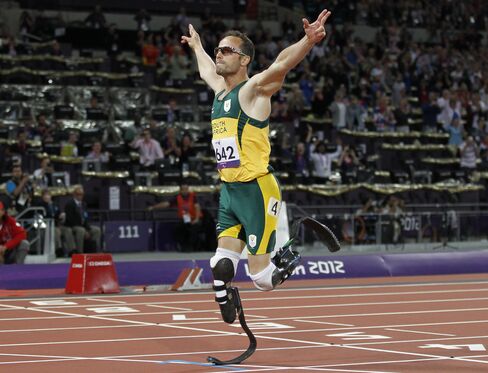 Olympian athlete Oscar Pistorius, dubbed "the Blade Runner" because of his double leg amputation, shot his girlfriend dead at his house in Pretoria, the South African Press Association reported.
Police spokeswoman Sarah Mcira said the girl, who was not named, was shot in the arm and head. Pistorius said he'd mistaken her for a robber, SAPA reported.