A Saint Valentine's Day Massacre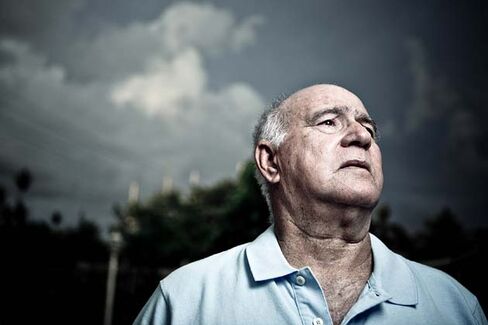 Financial repression—keeping rates so low for so long that real rates on savings actually turn negative—has led to an extremely dire situation for retirees and near-retirees. Many of these investors rely on traditionally more conservative, interest-bearing instruments (corporate bonds, Treasuries, and bank CDs) to provide income in retirement. It wasn't that long ago that rates like 4% to 6% seemed like a sure thing. This is no longer true. Now that rates are close to zero, near-retirees may no longer be confident in their traditional sources of low-risk income, causing them to re-think their retirement timing.
—Tom Streiff, "Delayed Entitlement: The Changing Economics of Retirement," Pimco, May 2012
Berkshire and 3G will pay $72.50 a share for Heinz, a premium to yesterday's closing price of $60.48. The deal has debt financing from JPMorgan Chase & Co. and Wells Fargo & Co., according to a statement today, and the company's existing debt will be rolled over, valuing the transaction at $28 billion.
—Devin Banerjee, "Three Billionaires Join Buffett for Heinz Deal," Bloomberg News, Feb. 14, 2013
It would be a distortion of facts, a distortion of causality and sequence, to say that a path from Warren Buffett and three billionaires by way of Bernanke, Draghi, King, and Shirakawa (it's a law firm, they bill by the crisis) have crushed retirees.
What is true is that our central bankers, led by Chairman Ben Bernanke, have been wise to provide historic accommodation. They have allowed our banks space and time to heal beyond our Great Contraction.
Those now-stronger commercial institutions (see JPM and WFC, above) have been—and are particularly doing so now—allowing for the use of easy money to affect mergers and/or acquisitions of companies. (Condiment makers, airlines, and beer companies spring to mind.)
All this within, and under, the guise of actual, or near negative, inflation-adjusted rates: financial repression.
The economics team at Goldman Sachs, led by Jan Hatzius, suggests a set of calendar dates at which the Federal Reserve will move away from said repression toward interest rate normalcy.
Hatzius steers an optimistic tack—nearer than a saver-crushing 2018. He suggests the repression will end sooner; let's suggest 2014-15.
Let's suggest in the meantime that the banks are saved, financiers are saving gazillions of dollars in financing costs, and savers are getting absolutely crushed.
Ally Bank, member FDIC, will allow me to enjoy a 1.59 percent annual, compounded, daily return for five years. I believe I receive $108.21 in 2018, plus or minus pennies, off my $100 today. (The coveted Corvette remains distant. Taxes due remain near.)
This is not funny.
The banks are healed. The plutocrats are up to their eyeballs in ketchup.
There is a retired couple out there that can't afford roses on this Feb. 14th. The economic theory is broken. The banks live. The elite are advantaged. Enough. For our parents and grandparents, it's a Saint Valentine's Day Massacre. Discuss.
Before it's here, it's on the Bloomberg Terminal.
LEARN MORE