Some MBAs Aren't Job-Ready, Employers Say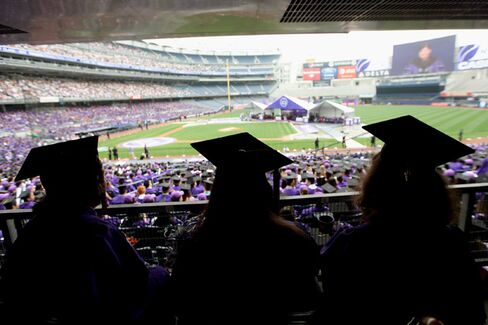 MBA recruiters pay big bucks for new grads—talent-—from B-school: $125,000 on average at Stanford, $120,000 at Wharton and Harvard, and that doesn't even include the signing bonus or other goodies.
They have high expectations, and a few we've talked to are disappointed. While most MBAs from top business schools graduate with a commendable set of skills, say recruiters, there's always room for improvement. "The basics are not enough anymore," says Larry Boyd, director of U.S. strategic marketing at GE Healthcare in Laurel, Md. "The bar is raised."
Here are some of the skills and attributes that recruiters say B-school grads desperately need—and may not be getting from their MBA programs:
Practical Experience
MBAs are no slouches in this department. After all, most have at least four years of experience before they arrive on campus, spend a summer internship test-driving a new career, and get inundated with simulations, consulting projects, and case studies in class. Still, recruiters say, students never have enough hands-on experience. Students should take on as many practical opportunities as possible and participate in clubs and charities to try their hand at managing people, says Boyd, who wants schools to encourage this. "The No. 1 thing I'm looking for is a leader," he says. "I'm not hiring them for their first MBA job out of school. I'm hiring them because I see them as a future leader in the company."
Worldly View
The world is shrinking, which means MBAs have to be knowledgeable about countries and cultures that may not be on their radar. "Today it's so much more about a global perspective," says Joe Furino, senior manager of campus recruiting for Philips North America in Andover, Mass. "They need to have an openness and flexibility to move to an international destination or just a general openness to the rest of the world."
Even if you don't have to move to get the job done, you will have to work with team members in other locations and be open to their thoughts, ideas, and differences. Business schools that offer global experiences are a good start, say recruiters. The faculty just has to make sure it is teaching students how to do business in a particular region or country, not just paying lip service and offering glorified vacations.
Adaptability
Eric Thomasian, a 2012 UCLA Anderson School of Management graduate who is head of products for an early stage startup working with YouTube content creators, says finding MBAs who are adaptable and flexible is harder than you'd think. "MBAs come in and define themselves already," he adds. "They say, 'I'm a marketing person. This is not what I do.'"
Learning to try on different hats and to migrate from your comfort zone can go a long way toward impressing the boss of a new venture or a large multinational. An entrepreneurial attitude is also important at Philips. "We want people who are going to run their functional space as if it's their own," says Furino. "We want change agents in the organization."
Join the discussion on the Bloomberg Businessweek Business School Forum, visit us on Facebook, and follow @BWbschools on Twitter.
Before it's here, it's on the Bloomberg Terminal.
LEARN MORE