Verizon Names Data-Draining and Battery-Killing Apps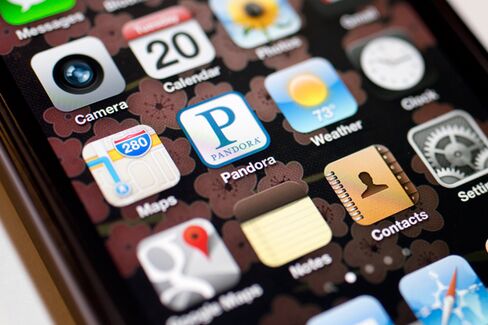 Verizon Wireless may have shut down its own app store, but it's not wiping its hands of app curation entirely. The carrier has started reviewing, rating, and recommending Android and iPhone apps for its customers.
What's interesting about Verizon's approach is it isn't making its recommendations based on how entertaining, useful, or fun a particular app is. Instead, a team of Verizon engineers is looking at each app's impact on the phone's battery life, its drain on a customer's data plan, and how loosely it plays with security and customer privacy.
Basically, Verizon is compiling a series of regularly updated recommendation lists. The first is a list of 20 apps available either for Android or iOS that Verizon claims deliver a "best in class" experience on smartphones and tablets. As you might expect, Verizon isn't being entirely objective in its choices, but it never claimed to be. One of the apps is even Verizon's own AppLuvr software, which recommends other apps based on what's already installed on smartphones.
The second list applies a much more visible methodology, rating the top 25 free and top 25 paid apps in Google Play based on three criteria: security, battery consumption, and data usage. The third set of reviews is essentially Verizon's naughty list: 13 apps—all games—that will drain your battery or eat up your data plan at a rapid clip.
Verizon isn't making any friends here among the game development shops. Enormously popular games, such as Halfbrick's Fruit Ninja Free and OMGPOP's Draw Something, got bad marks because of their battery drain. Other apps, such as Facebook Messenger and eBay, scored relatively high but were penalized because of their high data consumption.
That may come as a surprise to many users, since Facebook and eBay wouldn't appear to consume that much data, especially compared with streaming multimedia apps such as Pandora and Netflix, which received the highest possible Verizon ratings. But what Verizon is likely highlighting here is the persistence of those two apps' connections. While Facebook might consume only a tiny fraction of the data in a single hour that, say, a Netflix video stream would require, the social networking app is always running in the background—transmitting a constant stream of signaling traffic over the network and whittling away at your data plan.
Alcatel-Lucent recently analyzed the enormous impact Facebook has on mobile networks through that signaling traffic. On Nov. 15, the social networking giant updated its iOS and Android apps, precipitating a 60 percent boost in Facebook signal load on mobile networks, even though the number of new Facebook mobile users increased only 4 percent in the same time frame. Alcatel-Lucent now estimates that Facebook is responsible for more than 15 percent of all mobile signaling traffic and accounts for more than 20 percent of all network air time.
Carriers have long implored developers to keep the constraints of mobile networks in mind and build more efficient apps. With these rankings Verizon could be upping that pressure, punishing developers who keep developing unnecessarily chatty software.
As you might expect, neither Facebook Messenger nor the main Facebook app made Verizon's list of "must have apps" (though eBay did). Verizon, however, named Facebook's much more network-efficient Instagram photo-sharing app in its top 20. I doubt Facebook cares either way.
Any time a carrier produces a must-have list, you should take it with a grain of salt, but I will give Verizon credit: It actually recommended Tango, an over-the-top voice, video, and messaging app that competes directly with Verizon's core voice and SMS services.
Also from GigaOM:
Proximity-Based Mobile Social Networking: Outlook and Analysis (subscription required)
How Battery Improvements Will Revolutionize the Design of the Electric Car
Hold Off Updating Your iPhone 4S to iOS 6.1, European Carriers Warn
Can Conservatives Break the Copyright Stalemate?
The Man Behind Google Docs Is Now Trying to Reinvent the Web App Box
Before it's here, it's on the Bloomberg Terminal.
LEARN MORE