For the MIT Sloan Faculty, a Financial Technician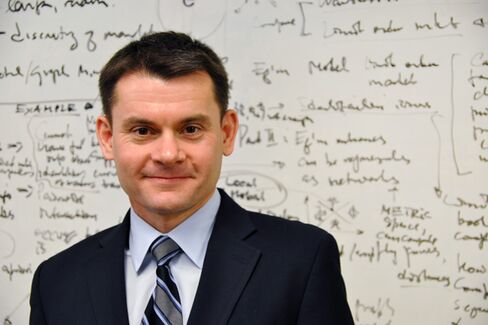 Andrei Kirilenko, former chief economist of the U.S. Commodity Futures Trading Commission (CFTC), wants to prevent another financial crisis with a simple solution: education. "I have a very big goal," says Kirilenko. "My goal is to educate the next leaders of the financial services industry and the regulators of that industry."
Kirilenko will begin teaching this summer in the masters of finance program at MIT Sloan School of Management.
Kirilenko views his role as that of a computer technician, tinkering with an operating system. "I believe we can add elements to the operating system to help us create a generation of leaders who can talk to each other to actually solve problems," he says.
Born in the Ukraine, Kirilenko began his tenure at the CFTC in 2008 and was appointed chief economist in 2010. Before joining CFTC, he worked on global capital markets issues for 12 years at the International Monetary Fund. But he might be best known for determining that high-frequency trading only contributed to—but did not cause—the "Flash Crash" of May 6, 2010, when the Dow Jones industrial average plunged almost 1,000 points in minutes before eventually recovering.
While educating, he'll continue to learn himself. Until he begins teaching, he is serving as one of the co-directors (along with Andrew Lo, head of the MIT Laboratory for Financial Engineering, and finance professor Deborah Lucas) of the Center for Finance & Policy, which is designed to encourage research relevant to public policy.
Some of the research that Kirilenko hopes will come out of the center, which will be launched in March, includes an analysis of the systemic risk associated with big government and how to deal with future financial crises. For his own research at Sloan, he plans to focus on algorithmic and high-frequency trading, machine-learning methods and models, and the design of innovative financial products, such as exchange-traded funds.
Kirilenko views the job as a good fit because it doesn't feel all that new to him. "I'm viewing this move as a continuation of public service," he says, "just in an academic setting."
Join the discussion on the Bloomberg Businessweek Business School Forum, visit us on Facebook, and follow @BWbschools on Twitter.
Before it's here, it's on the Bloomberg Terminal.
LEARN MORE