Indiana Returns to No. 1 Ranking in AP College Basketball Poll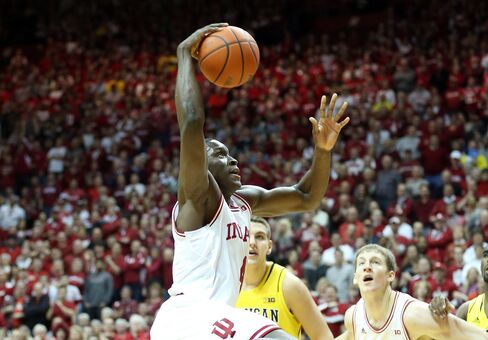 Indiana University returned to the top spot in the Associated Press Top 25 men's college basketball poll, marking the fifth straight week with a new No. 1.
Following an 81-73 home win over previous No. 1 Michigan and a loss by second-ranked Kansas to Oklahoma State, the Hoosiers received 58 of 65 first-place votes in the media poll. Florida drew the other seven, climbing two spots to No. 2.
Michigan is third, followed by Duke in fourth and Kansas fifth. Gonzaga, Arizona, Miami, Syracuse and Ohio State completed the top 10.
Indiana (20-2) led the poll through the first five weeks of the regular season. Duke then took over the top rank for four weeks and was followed Louisville, Duke again and Michigan.