How High Will Mortgage Rates Go?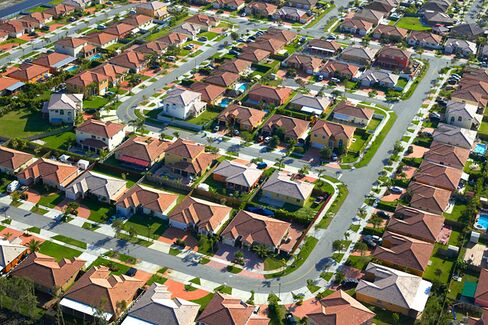 My heart beat a little faster when I read the news that the average interest rate for a 30-year mortgage reached a four-month high yesterday, at 3.53 percent for a loan. As a renter, I couldn't help but wonder if I'm missing out on this once-in-a-lifetime chance to borrow for next to nothing.
Rates are now up almost a quarter-point from the mid-November record low of 3.31 percent, but looking into the numbers, it's clear that I shouldn't be worried. Mortgage rates will be going up over the next two years—but not too fast, according to the most recent forecast by the Mortgage Bankers Association. The MBA expects rates to hit 4 percent in the second quarter and 4.4 percent by the end of the year. By the end of 2014, the trade group predicts rates will scooch up a bit more, to 4.6 percent. Having rates rise more than a full percentage point does start adding up to real money in a household budget. An extra percentage point on a 30-year, $300,000 loan adds about $3,000 a year in payments.
"If the economy went into the tank, mortgage rates would go lower," says Greg McBride, senior financial analyst at Bankrate.com. "That's winning the battle but losing the war." He says high unemployment, the slow pace of the economic rebound, and active Federal Reserve policy will continue to keep rates low.
But to keep this all in perspective, let's remember that we're still near record-low levels. Even if rates do hit 4.6 percent by the end of 2014, that's still lower than what they were before the housing bubble. In the past 25 years, the average 30-year loan has been closer to 7 percent. Since 1972, the average rate has been 8.64 percent, pulled up by the early 1980s, when rates peaked at a brutal 18.36 percent. That's higher than credit-card rates these days, which are unsecured loans. In 2012, buying was more affordable than ever, according to data compiled by the National Association of Realtors, which predicts 2013 will be the third best year on record. As McBride says, "everything is relative."
Before it's here, it's on the Bloomberg Terminal.
LEARN MORE