David Beckham to Join Paris Saint-Germain on Five-Month Contract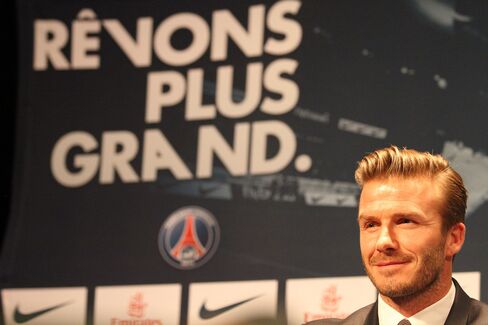 Jan. 31 (Bloomberg) -- English midfielder David Beckham signed a five-month contract with Paris Saint-Germain, which has spent more on players than any other European soccer club since 2011.
Beckham, 37, was introduced to the media and fans in Paris today after passing a medical exam. PSG is tied with Lyon at the top of Ligue 1.
To contact the editor responsible for this story: Christopher Elser at celser@bloomberg.net