U.S. Air Force Says Searching for Pilot of F-16 Over Adriatic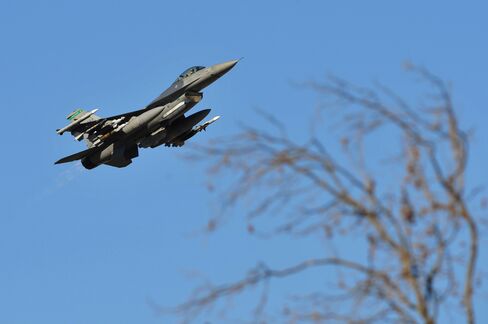 The U.S. Air Force said search efforts are under way for the pilot of an F-16 after Aviano Air Base in Italy lost contact with the fighter jet, the service said.
"The aircraft was performing a training mission over the Adriatic Sea with one person on board," the Air Force said today in an e-mailed statement. "The pilot's condition is unknown at this time."
Before it's here, it's on the Bloomberg Terminal.
LEARN MORE