New Zealand: The Internet's Petri Dish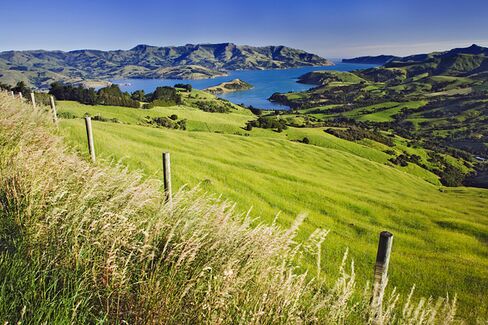 As a half-Australian, I was raised from an early age to think certain things about New Zealanders. They are a simple people who do unprintable things to sheep. They rely on hobbits as their main engine of economic growth. And they are miserable at cricket.
While these things may or may not be true, I can confirm one other salient fact about the Kiwis: They've become the Internet's most beloved lab rats.
Last year, for example, LinkedIn wanted to test its Endorsements product, which lets users check a box to recommend each other, on a small audience before rolling it out as a full-fledged service to all of its users. Because of the nature of Endorsements, though, LinkedIn could not simply let 1 percent or 2 percent of its worldwide users try out the product. There would be a small amount of people endorsing their contacts and confusing the rest of LinkedIn's audience who could not access the new tool. "So we decided to trial it in New Zealand," says Kevin Scott, the senior vice president in charge of engineering at LinkedIn.
New Zealand has a large enough population to adequately test products, and the population is self-contained. As Scott puts it, in engineer-speak: "You need a population where connections are geographically resident." In other words, New Zealanders tend to be linked to each other at work and will tend to endorse each other. "Facebook, Google, us—we all use New Zealand often for this type of thing," Scott says.
And, sure enough, when Facebook wanted to roll out its Timeline interface to its user base, it went to New Zealand first. The Kiwis had the new product running for about two weeks before it started making its way to the rest of the Facebook users.
Scott notes that this strategy is not intended for top-secret technology. LinkedIn warns its public-relations people in New Zealand to expect phone calls about the new features, and stories about new technology on these sites will sometimes pop up first on local blogs. The point is really to work out any bugs and see how real people use the service on a day-to-day basis before foisting it on the masses.
I, for one, am glad to see New Zealand doing something useful.
Before it's here, it's on the Bloomberg Terminal.
LEARN MORE