GlaxoSmithKline's Latest Formula: Pay Suppliers Later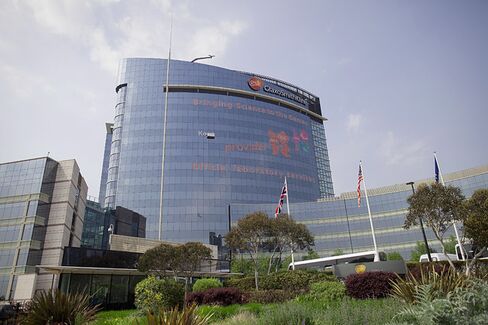 One of the lasting legacies of the Great Recession is longer payment times, particularly for small businesses that rely on big companies. When a supplier has to wait 90 days to get paid, instead of 60 days, it may need to delay payments to its own vendors. This ripple effect can slow the normal flow of commerce—and squeeze businesses when cash and credit is tight. In the U.S., late payments have increased to 7.3 days behind terms as of the end of 2012, nearly a day longer than the same measure in 2010, according to data from Experian's Business Information Services.
A British small business lobbying group last week sought to publicly shame GlaxoSmithKline after the drugmaker told suppliers it would pay invoices only once a month, rather than on a rolling basis as they come due. The Forum for Private Business urged the U.K. government to step in: "For the sake of small businesses and the economy, the government must prioritise tackling the culture of poor payment, addressing the bully boy behaviour of these bigger companies," the group spokesman Robert Downes said in a press release on the forum's website.
Instead of paying invoices 60 days after they're received, GSK will pay only at the start of the month that follows a period of 60 days after the bill comes. That could make certain suppliers wait an extra month to get paid, depending on when they have billed Glaxo.
GSK spokeswoman Sarah Spencer says the company is sensitive to how the change may affect smaller suppliers. "This is why, for smaller companies, we have a number of schemes in place to help them, including alternative payment schedules and offering supply chain finance," she said in an e-mail. "For most suppliers, the changes we have made to our payment terms will have little to no impact if they submit their invoices towards the end of the month."
Glaxo's own financials show that it had already been extending payment times for several years. In 2008, the company's "days payable outstanding"—accounting-speak for how long, on average, it takes to pay suppliers—was about 56 days, according to Bloomberg data. That term more than doubled to 117 days by 2011, the most recent year available.
Update: GlaxoSmithKline spokeswoman Sarah Spencer says the company's payment time to suppliers was less than 50 days in 2011. The company's figure differs
from the one compiled by Bloomberg "because the method used [by Bloomberg] is based only on publicly available information through the company's annual reports … and therefore does not include all of GSK's spend with suppliers," she said in an e-mail.
Before it's here, it's on the Bloomberg Terminal.
LEARN MORE