Rogoff Says Europe Must Put Greece in 'Outer Orbit' to Save Euro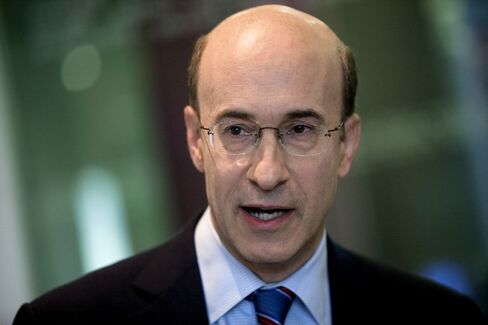 Harvard University economics professor Kenneth Rogoff said Europe's single currency can survive if member states form a closer political union and leave countries like Greece in an "outer orbit."
"My best guess is, the euro stays but not everyone currently in it ends up in the first orbit," Rogoff said in an interview with Tom Keene on Bloomberg Television today at the World Economic Forum in Davos, Switzerland. "They're going to need a closer union and put some of the countries like Greece into an outer orbit for a long time."
Greece's spiral toward bankruptcy three years ago triggered a sovereign debt crisis that has forced five of the 17 euro nations to seek bailouts and driven economies such as Spain and Italy into recessions. To counter mounting fears that the monetary union would fail, the European Central Bank last year pledged to buy government bonds under certain conditions and governments agreed to move toward closer fiscal union. ECB President Mario Draghi suggested last night that the worst of the crisis is over.
"I think Europe's reached a point of greater resilience, but where's the growth?" Rogoff said. "If you don't have the growth, how can you say the debt problem is over, not to mention the governance problem? So they've stretched things out, but we're a long way from the end-game here."
Europe needs a central government, said Rogoff, who is a former chief economist of the Washington-based International Monetary Fund.
"Every time there's a crisis, you can't have 17 governments having to decide on it, you can't have that many voices," he said. "At the very least they need a much closer political federation, closer to Canada if not the United States. They're nowhere near it, and I don't think the single currency is sustainable without that."
Before it's here, it's on the Bloomberg Terminal.
LEARN MORE