Plouffe Predicts Passage of Gun Control, Immigration Changes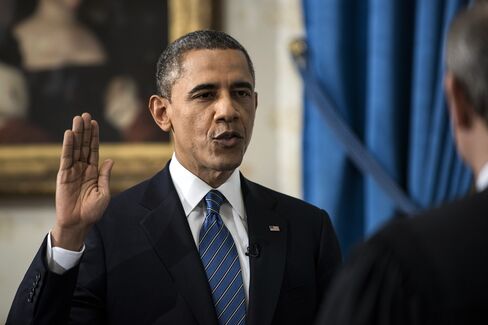 Jan. 20 (Bloomberg) -- "Newtown has changed the debate," Plouffe said on CNN's "State of the Union" today, referring to the Connecticut town where 20 schoolchildren and six educators were killed last month.
* David Plouffe, Obama's senior political adviser, took an
optimistic stance, saying that time has come for both
immigration change and gun control * Roy Blount, a Republican senator from MO, said he wants to
see a detailed gun control plan from President Barack Obama * Sen. John Barrasso, a GOP from WY, said the plan won't pass
Congress and he doubts Sen. Majority Leader Harry Reid will
bring it to the floor * Plouffe called GOP plan for short-term debt ceiling increase
"progress" * NOTE: Since '60, Congress has boosted or revised debt limit
79 times, according to Treasury Dept., noting the U.S. has
never defaulted on its obligations
Story Link:NSN MGXOTK1A1I4H<GO>
For Related News and Information: First Word scrolling panel: FIRST<GO> First Word newswire: NH BFW<GO> To contact the reporter on this story: Dan Hart in Washington at +1-202-624-1870 or dahart@bloomberg.net
To contact the editor responsible for this story: Dan Hart at +1-202-624-1870 or dahart@bloomberg.net
Before it's here, it's on the Bloomberg Terminal.
LEARN MORE