Suspect Is Charged in St. Louis B-School Shooting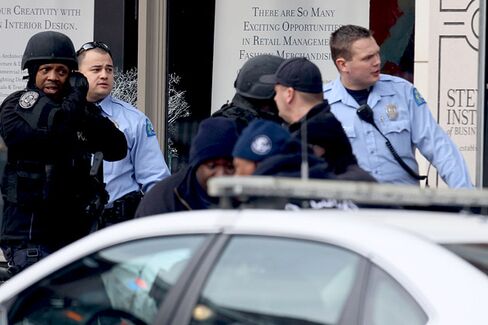 A suspect has been charged in a shooting at a St. Louis business school that left the school's financial aid director wounded.
Sean Maurice Johnson, 34, a former student at Stevens Institute of Business & Arts, went to the building on Monday to apply for financial aid and had a heated argument with Greg Elsenrath, authorities said. Johnson returned the next day and shot Elsenrath once in the chest, police said. Johnson then shot himself, police said. Both men are expected to survive.
Authorities charged Johnson on Jan. 16 with first-degree assault, armed criminal action, and two weapons charges. It was not immediately clear if Johnson had a lawyer.
The St. Louis Post-Dispatch reported that Johnson has been wanted since May on an arrest warrant for violating probation. In 2011, Johnson entered a guilty plea in connection with a 2009 attack on a cab driver using a box cutter and received five years probation. He also has prior convictions for drug trafficking and possession.
Stevens's president, Cynthia Musterman, could not be reached for comment. Andrew Hollimon, the head of the school's business administration department, did not respond to an e-mail request. A post on the Stevens Institute Facebook page said the school, which shut down after the shooting, will reopen on Jan. 22.
Before it's here, it's on the Bloomberg Terminal.
LEARN MORE