American Airlines Repaints Its Planes—to Much Carping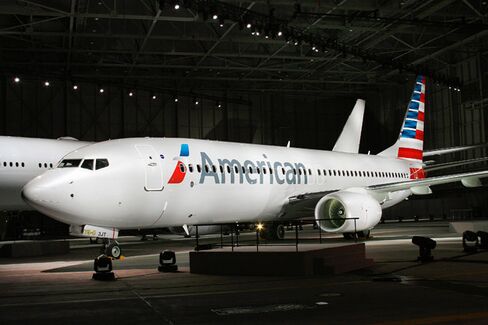 The downside of creating a classic brand image is that you can never change it without killing a classic brand image. And thereby poking the Internet anger gods.
On Thursday morning, American Airlines did both when it unveiled a flashy new paint job for its fleet of aircraft. The brazenly patriotic, hot-rod look supplants the airline's classic, mid-20th century design—one that once called to mind the golden era of flight but has more recently come to symbolize an industry struggling to adapt. Goodbye to The Aviator. Welcome to Team America: World Police.
Gone is the "Silver Bird" livery introduced in 1967 (below), with its red, white, and blue stripes, the one-word "AmericanAirlines" printed, in Helvetica type, across a polished aluminum fuselage, and the "AA" logo with a deco eagle conceived by the design team of Lella and Massimo Vignelli. The "New American" look will feature a one-word "American" in giant letters next to a new, offset logo, with an American-flag-draped tail.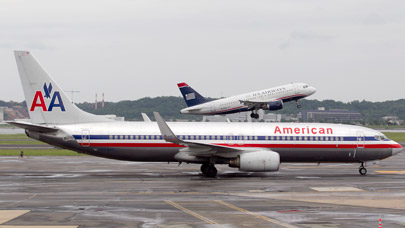 Responses have ranged from baffled to withering. Courtesy of Twitter:
"Pity – @AmericanAir trashes a classic modernist icon logo – and 'fixes' the only thing that wasn't broken about that wretched airline" —Joel Spolsky, founder of Stack Overflow
"The new American Airlines logo will be hated by everybody for its sleekness, & new typography for its blandness." —Rafat Ali, founder of Skift
"American, only US airline with a great logo, changes it to something hideous. Painting their planes cant be far behind." —Will Doig, international editor of Next City
"Big lettering of new @AmericanAir logo ok, but the rest feels like it is trying too hard to be trendy, unlike the self-assured Vignelli logo." —Paul Goldberger, architecture critic.
When the prior logo was conceived, it was supposed to convey a sense of professionalism and modernity. The new logo arrives amid turmoil. American went bankrupt in 2011 and is reportedly being courted by US Airways for a merger. Virasb Vahidi, American's chief commercial officer, explained the makeover in a statement: "Our new logo and livery are designed to reflect the passion for progress and the soaring spirit, which is uniquely American. … The new tail, with stripes flying proudly, is a bold reflection of American's origin and name."
The Vignellis haven't responded to requests for comment, but we'd be curious to know their thoughts. "The life of a designer is a life of fight—fight against ugliness," Massimo Vignelli said in the 2007 documentary Helvetica. It appears that this is one fight they may have lost.
Before it's here, it's on the Bloomberg Terminal.
LEARN MORE