Studying Sustainability at Wal-Mart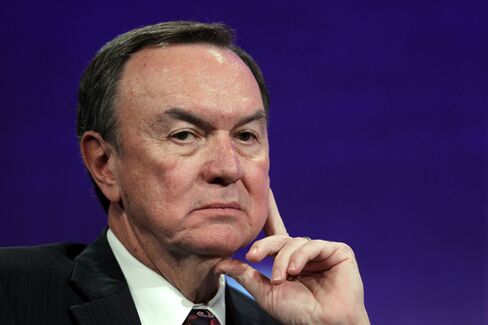 With Wal-Mart Stores' international operations facing scrutiny on several fronts, the giant retailer's sustainability strategy is the theme of new classes at two business schools, one of which was endowed with a gift from the family of Wal-Mart's founder.
MBA candidates at the University of South Carolina start the classes this spring. They follow business undergraduates in the University of Arkansas honors program who wrapped up the courses last fall. The classes are anchored to seven case studies about Wal-Mart's environmental efforts written by the schools' faculty.
You won't find it in the case studies, but one aspect of Wal-Mart's business likely to get some scrutiny in the classroom has nothing to do with the environment and everything to do with ethics. The business school lessons come amid probes into possible violations of the Foreign Corrupt Practices Act at Wal-Mart's Mexico unit, as well as a fire at a Wal-Mart supply chain factory in Bangladesh that killed more than 100 people in November.
Research for the courses was co-led by David Hyatt, a professor of supply chain management at Arkansas's Walton College of Business. The school was endowed in 1998 with a $50 million gift from the Walton Family Charitable Support Foundation, a fund started with money from the family of Wal-Mart's founder.
Hyatt said he did not receive money from Wal-Mart for his research and that he maintained editorial control over the project and directed its content.
The upcoming classes look at goals set by Wal-Mart in 2005 to be supplied 100 percent by renewable energy, to create zero waste, and to sell products that sustain the world's resources and environment.
The class material is "agnostic on whether Wal-Mart is doing the right thing. We are not presuming that Wal-Mart is setting best practices," Hyatt says. "The important questions become, 'How would students have gone about doing this?' and 'How do you begin to measure progress?'"
Hyatt taught the course to undergraduate students last fall and said the Mexico investigation did not come up in class. He added that lectures ended before the November fire but said he would have brought that up for discussion otherwise. Hyatt says he hopes to offer the course again in the next academic year.
Hyatt says studying Wal-Mart, which is based in Bentonville, Ark., is especially relevant for Arkansas business students, because the company and its vendors hire a large percentage of graduates.
South Carolina professor Andrew Spicer worked with Hyatt on the project and will teach the class to MBA candidates at the Moore School of Business this spring. He says he plans to bring the Mexico investigation up for class discussion and is considering adding a case on the FCPA probe.
Wal-Mart's environmental goals are a popular research subject at business schools. In 2011, Stanford professor Erica Plambeck updated a case she wrote two years earlier titled "The Greening of Wal-Mart's Supply Chain." It is one of the best-selling cases authored by a faculty member at the university's Graduate School of Business, she says.
Plambeck has since followed that up with a working paper that relates to the factory fire in Bangladesh. In December, an official in that country blamed the factory owner for "gross negligence," as poor safety standards made it harder for workers to escape.
Plambeck's research shows that when companies try to implement labor improvements in their supply chain by either stepping up auditing or offering financial incentives, it can sometimes backfire. Under those circumstances, she says factories may try to hide compliance problems and fool auditors, and she cites consulting firms in China that exist to help factories pass audits deceptively.
Wal-Mart declined to answer questions for this story. Chief Executive Mike Duke told Bloomberg News in December, "we will not buy from an unsafe factory," and referring to the Mexico probes, he said the company "will take appropriate action upon the conclusion of this investigation."
The Arkansas and South Carolina professors say they will continue to update their bank of Wal-Mart case studies throughout the year. The cases are available for free online.
Join the discussion on the Bloomberg Businessweek Business School Forum, visit us on Facebook, and follow @BWbschools on Twitter.
Before it's here, it's on the Bloomberg Terminal.
LEARN MORE