Fiscal Cliff Deal + Obamacare = Higher Taxes on the Rich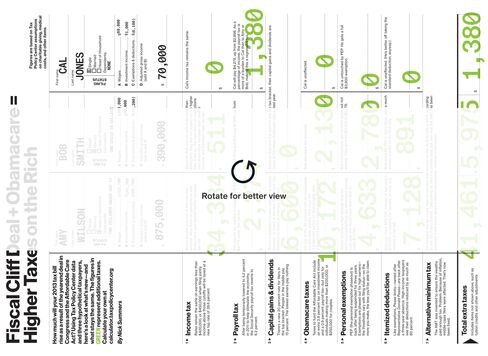 How much will your 2013 tax bill rise as a result of the yearend deal in Congress and the Affordable Care Act? Using Tax Policy Center data and three hypothetical taxpayers, here's a look at what's new—and what stays the same. The figures in green represent additional taxes. Calculate your own at calculator.taxpolicycenter.org.
Before it's here, it's on the Bloomberg Terminal.
LEARN MORE