Video Gamers Pay Big to Hear Enemies Better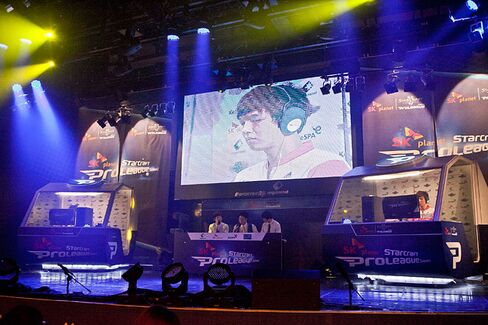 Kyle Elam has been a professional video gamer since 2006, competing against thousands in multiplayer versions of the bestseller Halo for purses ranging from a few hundred dollars to tens of thousands. Apart from practicing 20 to 30 hours a week, Elam says his secret weapon is a $269 headset from Turtle Beach engineered to transmit the game's sounds better than TV speakers or standard headphones. "With $100,000 on the line, the last thing you want to happen is an enemy opponent walking up behind you for the last frag of the game," he says.
Elam, who goes by "Elamite" when he plays, is one of 10 million gamers who have fueled Turtle Beach's meteoric growth since it switched from making hardware such as sound cards and synthesizers to primarily gaming headsets, which it designs in the U.S. and manufactures in China. The 37-year-old Valhalla (N.Y.) company's sales were roughly $300 million in 2011, says Chief Executive Officer Juergen Stark, and he says 2012 sales are up almost 20 percent. Turtle Beach is the leader in the $342 million gaming headset market in the U.S., according to market-research firm NPD Group.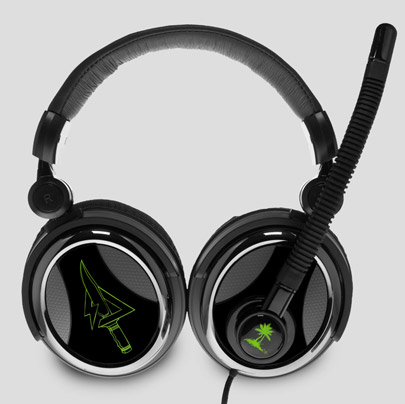 The 109-employee company's technology takes advantage of a little-known quirk about listening to video game sound: Unlike in a movie or a song, the sound changes depending on where the gamer's character is located. For example, a car explosion always sounds the same in a movie; if a character in a video game, however, walks away from that car it sounds differently than if the character were walking toward it. That takes real-time processing software technology that Turtle Beach builds into all its more than two dozen varieties of products, which range from $69 for a pair of earbuds to $300 for a programmable wireless pair that's cushioned and fits over ears.
To keep its headsets top of mind, in 2010 Turtle Beach forged a partnership with Activision's (ATVI) Call of Duty franchise, the most popular game in the world, creating custom headsets for it. "We want to ensure the best experience—we allow the player to hear the game the way the developer intended," says Alicia Mandeville, director of licensing and partnerships for Activision. Its latest Call of Duty release, Black Ops II, broke records in November 2012 when it topped $500 million in sales worldwide during its first 24 hours on sale and surpassed $1 billion in just 15 days. Stark says Turtle Beach is again supplying "game-specific" headphones for the new game.
The biggest hurdle for headset makers is existing technology. For most gamers who aren't playing for money, speakers that come standard within their TV have been good enough. In relation to all video game accessories, headsets accounted for 13 percent of the $2.7 billion video game accessories market in the U.S. in 2011, according to NPD. "Audio has typically taken a backseat to visuals in terms of consumer perception," says Richard Kulavik, chief technology officer for Turtle Beach. "It's easier for consumers to look at two TV sets and determine which is better based on resolution."
To help maintain growth, in October, Stark oversaw the acquisition of Ireland and U.K. gaming and technology hardware distributor Lygo International. Turtle Beach is the No. 1 gaming headset manufacturer in terms of sales in the U.K., according to GfK Chart-Track, and Stark says European sales were up significantly in 2012. This year he plans to increase awareness of Turtle Beach's products in other parts of Europe and developing regions around the world.
Stark says Turtle Beach will also extend its support for Nintendo's Wii U console and develop more headsets. Perhaps the biggest game-changer: On Jan. 28, Turtle Beach plans to launch a new headset, the Seven series, that Stark calls "groundbreaking" and "unique" because it will work with any gaming platform instead of being optimized for one type. "Buying a game is making an investment, and if you don't invest in the audio component of that experience, then you're going to miss out on aspects of the experience that the developer spent millions of dollars to develop and feature within the game," he says.
Before it's here, it's on the Bloomberg Terminal.
LEARN MORE