Europe's Bank Rescue Tally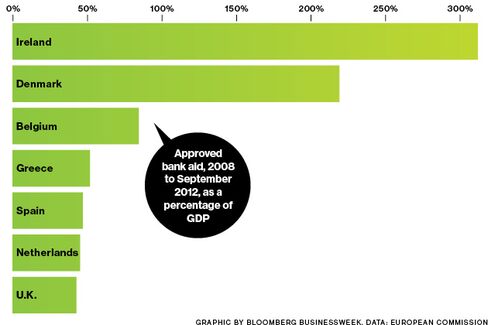 Since 2008, the European Commission has approved more than $6.6 trillion in state aid to banks. So far only a quarter of that has been used, with the U.K., Germany, and Ireland receiving the bulk of the funds.
Before it's here, it's on the Bloomberg Terminal.
LEARN MORE