B-School News Roundup: For-Profit B-School Shuts Down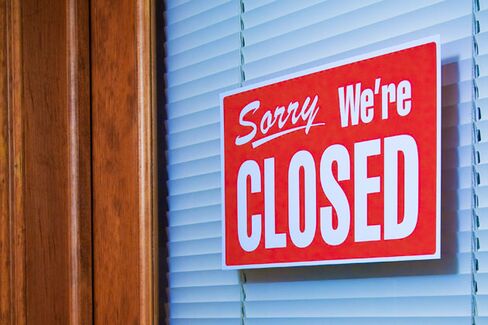 Butler Business School Closes, Students Stunned (Connecticut Post): Business school students in Connecticut returning from their holiday break were dealt a rough blow this week when they found that the Butler Business School had abruptly closed. The closure of the school, a private, non-degree-granting occupational institution, leaves many students in the lurch, especially those who had taken out more than $20,000 in loans to attend the program and have not yet graduated. Connecticut's Office of Higher Education, which has regulatory oversight over these types of schools, said it is contacting students to collect their information and find ways to help them complete their studies at other occupational schools in the state.
MBA Graduates Put Their Best Foot Forward (Financial Times): MBA women increasingly are becoming big players in the world of online fashion, with a number starting their own e-commerce companies during or right after business school. They're following a path blazed by Alexis Maybank and Alexandra Wilkis Wilson, two Harvard Business School MBAs who founded the popular online shopping site Gilt Groupe back in 2007. Two of the latest are Quincy Apparel, launched in September by two Harvard MBA graduates, and The Fold, established by two London Business School MBA alums. Both companies are looking to provide women with stylish and affordable outfits for the workplace.
Business Schools Build Courses on Wal-Mart's Sustainable Strategy (Sustainable Plant): Business School students in the International MBA program at the University of South Carolina's Moore School of Business this spring will get a firsthand look into Wal-Mart Stores' corporate sustainability practices through a series of new case studies written by Andrew Spicer, a professor at the Moore School, and David Hyatt, a professor at the University of Arkansas Walton College of Business. The two professors were given access for three years to current and former Wal-Mart executives and employees to assess how effectively the retail giant was implementing its new sustainability strategy and meeting such goals as creating zero waste and selling sustainable products. The researchers wrote seven case studies on the topic, all of which they say can be used as tools to teach business students and executives about sustainability and business development.
MBA Graduates Plan to Return as Entrepreneurs (African Business Review): The vast majority of African MBA students who are studying at leading business schools in the U.S. and Europe plan to return to Africa after graduation, according to a new study by Jacana Partners, a Pan-African private equity firm that invests in small and midsize businesses. Of the 70 percent of those surveyed who said they plan to head back to Africa, about half said they anticipate becoming entrepreneurs. More than one-third said they expect to start their companies in the growing consumer-goods and financial-services sector, the study found.
MBA Courses Boom in Russian Business Schools (The Telegraph): MBA students in Russia can expect to fork over anywhere from $60,000 to $90,000 to get an MBA degree from a top business school. About 10,000 people in Russia are pursuing business education, most of whom are mid- to senior-level managers hoping to advance their careers and are paying for the degrees out-of-pocket. Some of the most well-respected MBA programs today are at schools affiliated with large universities such as Moscow State University, St. Petersburg State University, and the Academy of National Economy.
Join the discussion on the Bloomberg Businessweek Business School Forum, visit us on Facebook, and follow @BWbschools on Twitter.
Before it's here, it's on the Bloomberg Terminal.
LEARN MORE