U.S. Hits Debt Limit Dec. 31; Steps Will Create $200 Bln Finance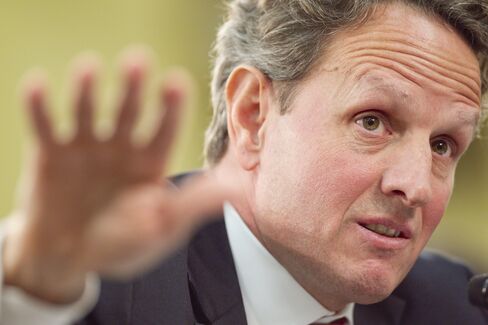 Dec. 26 (Bloomberg) -- The U.S. Treasury Department said it will reach the debt limit on Dec. 31 and begin employing extraordinary measures to finance $200 billion in deficits in 2013.
Treasury said in a letter to Congress that "given the significant uncertainty" that exists for unresolved tax and spending policies, it is not possible to predict how long these measures will last.
Under "normal circumstances," $200 billion would last the government about two months, Treasury Secretary Timothy Geithner said in a letter to Congressional leaders.
To contact the reporters on this story: Cheyenne Hopkins at Chopkins19@bloomberg.net;
To contact the editor responsible for this story: Maura Reynolds at mreynolds34@bloomberg.net