SAT Tip: Create an SAT Study Plan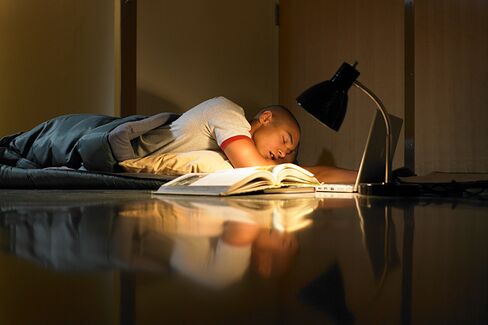 This tip on improving your SAT score was provided by Vivian Kerr at Veritas Prep.
The key to developing and executing an SAT study plan—and ultimately acing the test—is organization. If you start off planning to study whenever you have free time, and you study haphazardly, you'll never improve your score. You need a plan and you need to stick to it. Here's how to start:
Create a Study Plan. The first thing you should do is choose your test date and register. It's easy online at: http://sat.collegeboard.org/home. Once you have your date set (hopefully a few months out), you can work backwards and set up a study schedule. Be realistic about how many hours per week you can study. Pencil into your daily planner your "SAT hours." It's much better to do 30 minutes to 45 minutes every day than to try cramming a week of studying in on a Saturday or Sunday.
Learn the Tested Content. The best thing about a standardized test is that what is on the test doesn't change. This means it's possible to know exactly how many of each question type you'll see. If you can, order a copy of the blue SAT Official Guide. It's available on Amazon.com, as well as at all major bookstores. It includes 10 full-length practice tests, as well as answers and explanations. Begin by getting a feel for the format of the test. Don't worry if you get a lot of questions incorrect at first. Create an SAT notebook and add a "Formula Sheet" and a "Vocab Sheet" so you can write down unfamiliar math formulas and challenging vocabulary you come across in your studies. You can also make vocabulary flashcards, but you'll need to learn the most effective strategies for memorizing vocabulary.
Adopt Good Strategies for Each Question Type. There are some good strategies suggested in the Official SAT Guide, but you'll probably want to buy one or more private companies' SAT books, such as Veritas Prep's SAT 2400 in Just 7 Easy Steps, because you'll want to compare and contrast the various strategies presented for each question type. Try each to see which work best for you. Be patient if you don't see your scores shoot up immediately. New strategies usually slow students down at first, but practicing them will give you extra confidence on test day and make sure you're not going back to your old, bad habits on the SAT.
Take Several Practice Tests. Once you've practiced enough problems so that you're familiar with what you'll see on the SAT, and you're comfortable with your chosen strategies, make sure to add some practice test time into your schedule. Set a timer for each of the 10 sections and find a quiet room to mimic test-taking conditions. The goal is not necessarily to get every question correct, but rather to get a feel for what the timing of each section will be like. You may not finish each section on your first try, but you'll know what strategies and question types you need to practice.
Review, review, review. Preparing for a test takes organization, discipline, and a positive mental attitude. You will get a lot of questions wrong at first, but the more you review your incorrect answers and understand why you got those questions wrong, the better you'll get. Remember the SAT is a marathon, not a sprint, so have patience with yourself and work hard. You'll be amazed at how quickly you can improve.
Vivian Kerr has been teaching and tutoring in the Los Angeles area since 2005. She graduated from the University of Southern California, studied abroad in London, and has worked for several test-prep giants tutoring, writing content, and blogging about all things SAT, ACT, GRE, and GMAT.
For more SAT advice from Veritas Prep, watch "How Diet and Exercise Can Impact Your SAT Score"
http://www.youtube.com/embed/jnbj81ChMg8?vq=hd720
Before it's here, it's on the Bloomberg Terminal.
LEARN MORE