Greece's Samaras Chosen Politician of the Year by Handelsblatt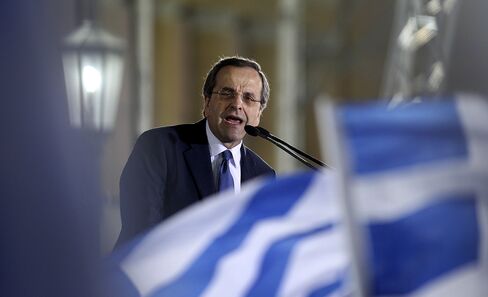 Greek Prime Minister Antonis Samaras has been named politician of the year by Germany's Handelsblatt business newspaper, which praised his reform efforts.
Samaras is dealing with the "false Greek policies of the past," said Hans-Dietrich Genscher, Germany's former foreign minister, in his laudatory speech, according to Handelsblatt. "This gave him the respect of his own people who are now on the stony path to a new beginning."
The jury drawn from Handelsblatt's 200-member editorial team selected the winners and losers of the year in 17 categories. Ulf Mark Schneider, chairman of the management board of Fresenius SE, was chosen as the manager of the year.