Networking at 30,000 Feet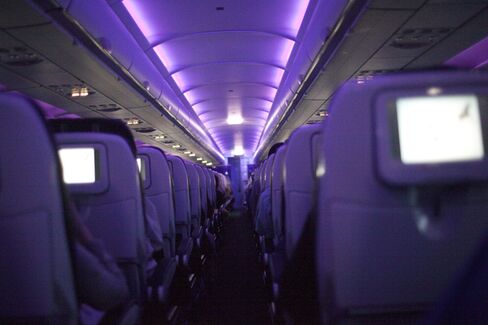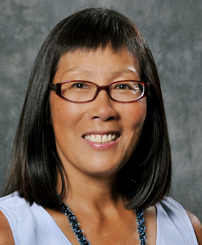 A guest post from Roxanne Hori, associate dean of corporate partnerships at Northwestern University's Kellogg School of Management. As head of Kellogg's Career Management Center, Hori has more than 16 years' experience counseling MBA students on careers.
Holiday travel can be a bear. But you never know who you might be sitting next to on the plane. Some of those people may even be helpful to you in your job search. How do you maximize this time of year when you have the opportunity (yes, opportunity) to meet some interesting people?
On a recent flight I met a friendly gentleman, and we began what I thought would be a brief conversation about the flight and where we were headed. Two hours later, he knew a great deal about me—from what I do to where I purchase my eyeglasses (more on this in a minute). I also learned a lot about him, his family, and the business he runs. He is an ophthalmologist who discovered he enjoyed business more than being a doctor. Eventually he figured out he could be quite successful opening and acquiring vision-care stores.
We had an interesting conversation about what that sector is like, how the various chain stores operate, and the joy he derives from being able to blend his technical training with his love of business.
Additionally we spoke about his adult children. His daughter found a way to make her passion her vocation—music to a career coach's ears—and now has a great career as a jewelry designer.
At the end of the flight, we exchanged business cards and wished each other the best. I don't know if we will ever have an opportunity to connect again, but in the end, I met an interesting person and learned a bit about a business I knew nothing about other than being a consumer.
So, what are the lessons here?
1. Pursue your passion. If you pursue what you love to do, you'll certainly enjoy working a lot more. As Confucius said, "Choose a job you love, and you will never have to work a day in your life." Both my "plane neighbor" and his daughter are great examples of people who found work they love.
2. Look to the person to your right or left and see it as a learning opportunity. Not everyone likes to talk on the plane, but if the person next to you seems open to a short conversation, be friendly and take advantage of it. I once worked with a student who sat on a plane next to Ben Cohen (of Ben & Jerry's ice cream fame). Ben learned that the student was looking for a summer internship. One thing led to another, and the student wound up with an amazing summer job at Ben & Jerry's.
3. Be open. You may gain something from a conversation with a total stranger. In return, you can offer them something: You know a lot, and it goes way beyond what you're learning in business school. Be willing to share with someone else. It may turn out to help you in the end. Pay it forward—especially around the holidays.
Before it's here, it's on the Bloomberg Terminal.
LEARN MORE