The Mash Note Goes Viral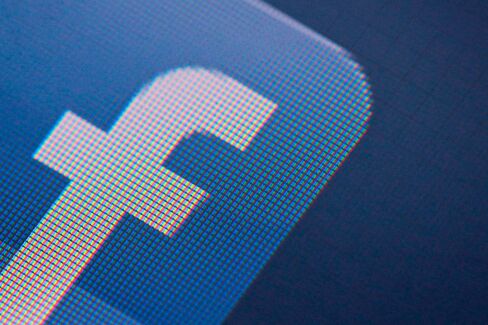 As an editor at Bloomberg Businessweek, I read a lot of story comments, especially on business school stories, as well as exchanges between readers on our Business School Forums, and describing the vast majority of them as testy would be kind. It leaves one with the (probably unfair) impression of young people as having, well, anger issues.
Which is why I'm experiencing a little cognitive dissonance over something I stumbled across the other day. At more than 50 colleges and universities around the world, according to Knowledge@Penn, somebody has started Facebook pages designed specifically to facilitate the exchange of compliments. Not insults. Not put-downs. Not diatribes littered with four-letter words. Compliments.
It's not like the world is lacking a way for people to be nice to each other. So what gives? The cynic who sits next to me suggested that it's not about the compliment, it's about paying someone a compliment in public: not being nice, but being seen being nice. But I don't think that's the case at all.
On the compliments page for the University of Pennsylvania, the anonymous page administrator makes that pretty clear. "So if there is something nice you have to say about someone but don't feel comfortable saying it to their face, inbox away. Your name will be kept anonymous." Why someone would need the cloak of anonymity to pay a compliment is unclear to me. But in at least some of the messages posted on these forums the compliments seem to be an expression of a crush, or a full-bore infatuation, and those can be tough conversations to initiate face-to-face.
What do people say in these digital unsigned mash notes slipped discreetly beneath the door? Well, just about anything. On the Penn page, someone gave a "HUGE" shout-out to Lisa the security guard at Harnwell College House, a Penn dorm, who always has a smile on her face. On the Columbia University page, someone was extremely effusive about Thabet Mahayni: "When I read the Bible, I imagine him as God. He is just so perfect and beautiful. I'm sure when Michelangelo was sculpting David, he was thinking of Thabet."
It's not limited to people either. In an interview with the creator of the Penn page, the Daily Pennsylvanian reported that one person wrote a paean to the campus's "fat and furry" squirrels. It had 280 likes as of Dec. 14. The objects of such devotion are notified by the page administrators when someone posts a compliment about them. But surprisingly, relatively few leave replies. Those 280 likes? Not a single squirrel among them.
Join the discussion on the Bloomberg Businessweek Business School Forum, visit us on Facebook, and follow @BWbschools on Twitter.
Before it's here, it's on the Bloomberg Terminal.
LEARN MORE