America's Cars and Appliances Are Getting Old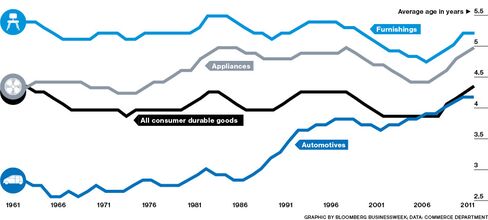 The average age of cars, appliances, and furniture owned by U.S. households is at its highest in almost half a century. At some point consumers will have to replace these items. That wave of spending should help pump up the U.S. economy.
Before it's here, it's on the Bloomberg Terminal.
LEARN MORE