Deutsche Bank Reduces Investment Bank, Research Teams in Brazil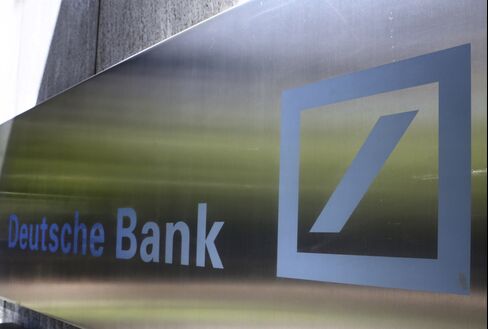 Deutsche Bank AG, Germany's largest lender, reduced employees in its Brazilian investment bank and research units as part of a global effort to save 4.5 billion euros ($5.8 billion) by 2015.
Deutsche Bank is cutting its workforce in Latin America's largest country to "seek improvement of its operational excellence," the Frankfurt-based lender said today in an e-mailed statement. The bank, which has about 400 employees in Brazil, including workers from outsourcing services, didn't say how many people were fired.
The firm will maintain investment bank, global markets, equities and global-transaction banking divisions, it said in the statement.
Jaime Singer will continue as the head of its investment bank in Brazil, said a bank official, who asked not to be named because of internal policy.