MBA Q&A: The New Czar of B-School Accreditation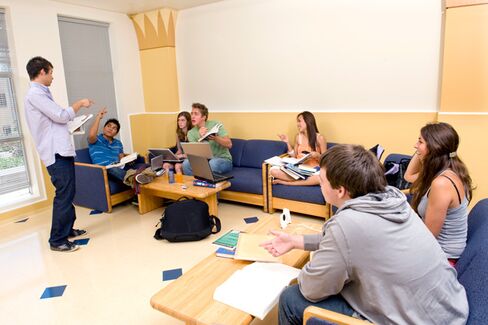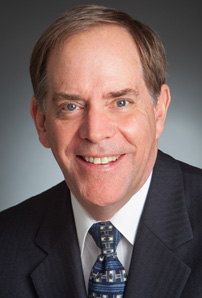 For business schools, receiving accreditation from the Association to Advance Collegiate Schools of Business (AACSB) is the first goal on the road to success. Nearly 50 schools around the world apply for accreditation each year, and at any time several hundred schools are being considered. Shepherding those schools through the intensive process of meeting the AACSB's 21 rigorous accreditation standards is Robert Reid, the group's new chief accreditation officer. Reid, a business school veteran who most recently served as dean of James Madison University's College of Business, officially took the helm at AACSB on Oct 1.
Reid knows the ins and outs of what it takes for a school to get the AACSB stamp of approval like few others in the industry. For the past five years, he has been a member of the group's maintenance of accreditation committee, serving the last three as chairman. He also has been an active part of the "peer review process," visiting 30 business schools with teams of deans, giving the schools feedback and recommendations on what they need to become accredited.
Bloomberg Businessweek's Alison Damast spoke with Reid recently about his new role, the challenges the business school world is facing, and how he'll help the organization roll out a new set of streamlined accreditation standards over the next few years.
Why did the position appeal to you?
I've been a business dean for 15 years, so in some respects it was just a good time to make a change. Helping schools improve and get better through accreditation is something that appeals to me. It really is an exciting job. It's an opportunity to help shape accreditation standards and shape business school higher education for the next several years. At the end of the day, if you approach it from the perspective of trying to help business schools be better, that is a very gratifying place to be, and a very gratifying role to be in.
How did your experience as chairman of the AACSB's maintenance accreditation committee influence you, and what did you learn that will help you in this new role?
During that period, I got to see virtually every accredited school come through the review cycle. I got a pretty good feel for what the issues are, what the challenges are, and how schools are responding to a very competitive landscape. It's a landscape that is more financially challenged than most of us have seen in our lifetime. You really get a very good overview of what is out there globally from a quality business school perspective, and it gives you a very good window into how schools are setting directions and executing against their plans.
What is going to be the project that will take up most of your time in the next few years?
We've been working on developing new accreditation standards for a year and a half. We've released a set of draft standards to our members and have been in the process of soliciting feedback and commentary globally for the last 90 days. We'll be releasing a second set of those standards in mid-January to the public, and they'll be voted on in April. I would say the biggest change is that we are reducing the number of standards from 21 to 15. We will be much more focused on three areas: innovation, impact, and engagement. We drafted standards that are very much attuned to those themes. By whittling the standards down to 15, it will be a much more focused process.
Why would a business school potentially lose its accreditation?
It doesn't happen with great frequency. We certainly have schools that have issues and challenges, and we try to resolve the issues and have them continue as an accredited school. About 15 percent to 20 percent of schools have some kind of challenge. If a school runs into problems that cause them to move in the direction of losing accreditation, it generally involves multiple standards. Probably one of the most common issues would be a lack of a strategic focus and not having in place the plans and resources necessary to executive those plans. In the past few years, schools have seen their budgets constrained, resources are tighter, and sometimes they end up trying to do more than they are really capable of doing. A second area that is somewhat problematic for some schools is attracting and retaining high-quality faculty. The third area that is often an issue is being able to demonstrate that students can in fact perform at the level schools say they prepare students to do. Of the 21 standards, those three are the ones that cause the most challenges.
How did your 15 years as a business school dean prepare you for this role?
I think it has taught me that running a business school is like running any other nonprofit, service-oriented enterprise. You need to have a strategy in place. You have got to plan, have resources in place, and assemble a team that is going to help you deliver on that. Sitting in a chief accreditation officer role, I think I have an appreciation for the challenges of running a business and what it takes to do that and to do that well.
Join the discussion on the Bloomberg Businessweek Business School Forum, visit us on Facebook, and follow @BWbschools on Twitter.
Before it's here, it's on the Bloomberg Terminal.
LEARN MORE