MBA Journal: From Military to MBA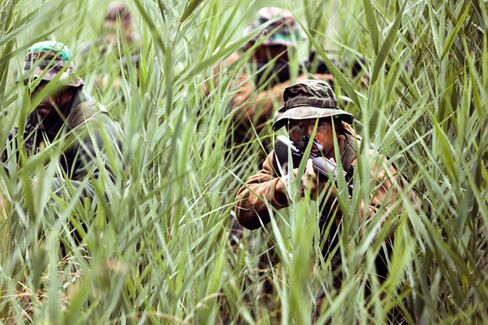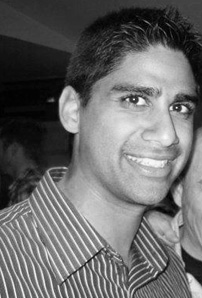 For almost five years, I served as both a reserve Army officer and a defense consultant in Washington, D.C. Working with the government presented me with many challenges, including leading soldiers through survival training and advising the Pentagon on how to quickly get intelligence out to Afghanistan. Though my scissors grew dull from cutting red tape, I found the mission of serving our nation's military to be extremely rewarding. Nevertheless, I knew that I wanted to work in the private sector, the place where the most cutting-edge ideas and technologies dominate.
My career began with a brief stint at the world's largest building, the Boeing commercial airplane plant in Everett, Wash. After D.C., I knew that I wanted to return to something like the ebb and flow of the factory, where capital is invested and products are built. I initially looked to transition into commercial consulting, but I found that my government jargon did not jibe with my interviewers. I saw business school as the boot camp that would catch me up to my peers. Even as an engineer I had always enjoyed economics and business, and I realized how an MBA could propel me to new heights outside the public sector. I now hope to transition from managing the U.S. government's intelligence investments to becoming a venture capitalist and managing a portfolio of emerging technology companies.
When I looked at schools, I knew that I wanted a rigorous MBA program that would give me instant credibility like my engineering background had. I applied to schools focused on finance and technology, and I was fortunate to be admitted to the University of Chicago's Booth School of Business. Here, finance and entrepreneurship are the leading concentrations. I believe that a Booth education will refine my analytical skill set while introducing me to other students with a passion for both technology and business.
Of course, once I was finally admitted, the first thing to hit me was the price tag. Over $100,000 in tuition, and then all the other expenses you only learn about later: the foreign trips, the nights out on the town, and the downtown Chicago rent. Yet I always wanted to pursue an MBA as an undergraduate, so I truly view attending business school as an investment in myself. It is the opportunity to build the foundation required of a business leader.
As I came to the end of the MBA application process, I realized that the pursuit of a new career was only just beginning. Before business school, I gave myself a month and a half to recalibrate by attending a wedding in India and taking some time to relax. Now I'm in the hyperactive world of MBA students, where I am trying my best to keep up while attempting to pass through the academic rigor. It should be an enjoyable two years, and I look forward to coming out the other side—I hope—more worldly and with a career.
Between journal entries, you can keep track of Neal's business school adventures at the Business Schools Facebook page. Follow the Bloomberg Businessweek B-Schools team on Twitter.
Before it's here, it's on the Bloomberg Terminal.
LEARN MORE