Microsoft: Fourth-Mover Status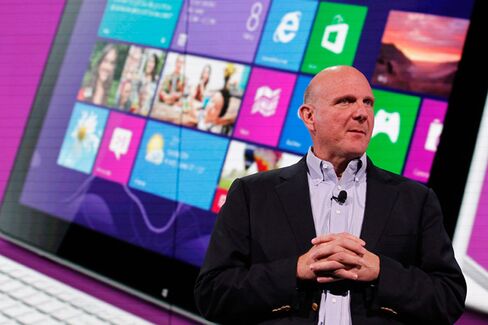 This is just the latest slap in the face for Microsoft, which despite its best effort to crack the search business with Bing and the tablet market with Surface, is not seen as a major player in tech or the Internet.
—Jay Yarow, via Paris Lemon, "The Latest Slap in the Face for Microsoft …", Business Insider, Nov. 30, 2012
Watch Microsoft very closely.
The zeitgeist, as above, is turning against them. But forget that. The real distinction can be read in the tea leaves of anecdotes appearing as we slip into December.
A stock close south of around $26.50 is a first indicator. A set of two devastating retail reports on Surface or Windows (is it Windows 8?) would spell and suggest revenue gloom. An exit of, say, three key employees would be … harsh. But then there is that pesky fourth issue. (And we're not singing "calling birds.")
Microsoft: fourth-mover status. Discuss.
Before it's here, it's on the Bloomberg Terminal.
LEARN MORE