Facebook Changing Zynga Terms Fuels Gaming Clash Concerns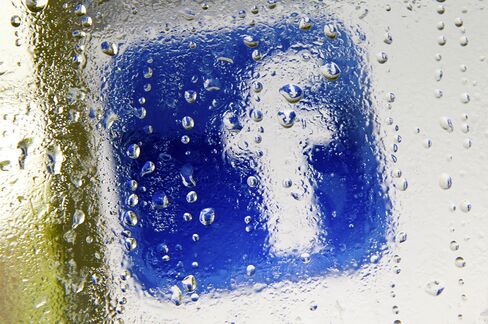 Facebook Inc. and Zynga Inc. loosened terms of a longstanding alliance, giving themselves greater leeway to pursue social gaming independently and heightening concern that the companies will one day be rivals.
Zynga, which makes most of its money by selling virtual goods in games played on Facebook, will no longer be required to use Facebook as the login for game users, according to the terms of the new contract. Zynga can also elect not to use Facebook Payments as the way for users to make purchases, and it can opt not to display ads served by Facebook. Facebook will also be able to develop its own games.
While Facebook has no immediate plans to make its own games, the amended agreement terms fueled concerns that Zynga's partner may one day backtrack, stepping up competition for a company already buffeted by slowing growth and tumbling shares.
"The relationship between Facebook and Zynga has seemingly worsened," said Arvind Bhatia, an analyst at Sterne Agee & Leach Inc.
Even if Facebook stays out of games development, the new agreement removes the favored status that Zynga long enjoyed as a partner. Other gamemakers could more quickly gain ground via the Facebook platform, under the revised terms.
"We're not in the business of building games and we have no plans to do so," Menlo Park, California-based Facebook said in an e-mailed statement. "We're focused on being the platform where games and apps are built."
Close Collaborators
Zynga shares plunged by as much as 14 percent from $2.62 at close of trade in New York. Zynga pared losses after Facebook said it wasn't planning to create its own games, and was trading down 12 percent. Facebook shares were little changed in late trading after rising 3.6 percent to $27.32 at the close in New York.
San Francisco-based Zynga is struggling with slowing growth as users spend more time on mobile devices. Shares in Zynga have declined 74 percent since its December 2011 initial public offering. More than a half-dozen senior executives have left Zynga in recent months amid growing concern among investors about the company's ability to accelerate growth.
Zynga said the new deal with Facebook will create more opportunities to market its games more widely.
"Our amended agreement with Facebook continues our long and successful partnership while also allowing us the flexibility to ensure the universal availability of our products and services," Barry Cottle, Zynga's chief revenue officer, said in a statement.
Facebook said it's putting Zynga on equal footing with other developers that write applications for Facebook's 1 billion users.
"We have streamlined our terms with Zynga so that Zynga.com's use of Facebook Platform is governed by the same policies as the rest of the ecosystem," Facebook said in a statement. "We will continue to work with Zynga, just as we do with developers of all sizes, to build great experiences for people playing social games through Facebook."