No VC: Zoho CEO 'Couldn't Care Less for Wall Street'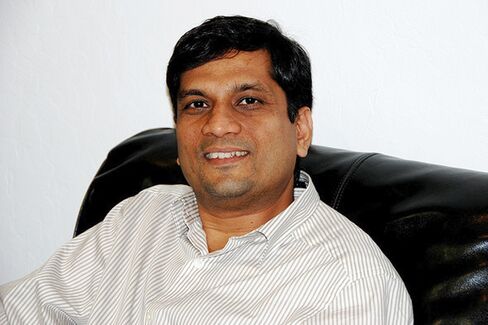 This is the fourth in a five-part series called "No VC," which highlights startups that have succeeded without venture capital, the lifeblood of Silicon Valley.
At first, Sridhar Vembu couldn't raise money for his enterprise software startup because he didn't know how to run a business. Since figuring things out, he's shunned investors because he doesn't want venture capitalists telling him what to do.
Vembu, the chief executive officer for Zoho, has no aspirations to take the company public. In 2000, he turned down a venture capitalist who would have valued the company at $200 million, he said. Now, Zoho makes nearly that amount in annual revenue.
"If you take venture capital, your goals change," he said in an interview, adding that investors ultimately will push for an initial public offering or a lucrative sale. "I have trouble seeing myself as a public company CEO, to be honest. I couldn't care less for Wall Street and for quarterly earnings."
Vembu's company started out as an excuse for him to move back home to Chennai, India. He had been working on wireless technology for two years at San Diego-based Qualcomm, as did his brother, a software engineer. Then in 1996, the pair decided to do their own thing.
"We didn't have a very strong business plan," Vembu said. "It took us about a year and a half to settle on what products would make money."
The brothers also took a while to decide on a name. The company had operated under Vembu Systems, Advent Network Management and AdventNet over the years. One reason for the changes was fear of being sued over trademark infringement, which can kill a company without venture capital, Vembu said.
Early on, the startup sold software to network-management companies, including Cisco Systems and Motorola. At the height of the dot-com bubble in 2000, when there were hundreds of networking companies in Silicon Valley, AdventNet sold its products to about half of them, according to Vembu. When the industry imploded, the company's revenue dropped precipitously.
Then in 2004, AdventNet introduced ManageEngine, a software suite for corporate information-technology departments that now accounts for $120 million in annual revenue. The following year, the company created Zoho, which includes Web-based sales management, communication and productive tools.
In 2009, Vembu changed the company name to Zoho, and for good reason: The online tools have become its fastest-growing business. He forecasts that the cloud-software division could overtake ManageEngine in revenue in a year and a half. Zoho's customer-relationship management programs compete with those from Salesforce.com and SugarCRM. The name Zoho is a take on the product's target market: small office/home office (SOHO).
Vembu credits some of his company's success to its long-term research projects and extended training program, which pays high school graduates in India and the U.S. to learn to code. Graduates of Zoho University make up about 15 percent of programmers employed by the company.
He said those types of endeavors might have been frowned upon by outside investors. It would be easier and quicker for Zoho to just hire qualified engineers, he said, but they wouldn't be as connected to the independent corporate culture that Vembu has cultivated over the years.
Workplace climate is of special interest to Vembu. With 1,500 employees, most of whom work in Chennai and Pleasanton, California, his goal is to prevent these offices from turning into a "corporate environment," something that would be difficult to do if investor expectations needed to be taken into account.
"It would take out the fun of work," he said.