U.K.'s Green Investment Bank Starts With Two Projects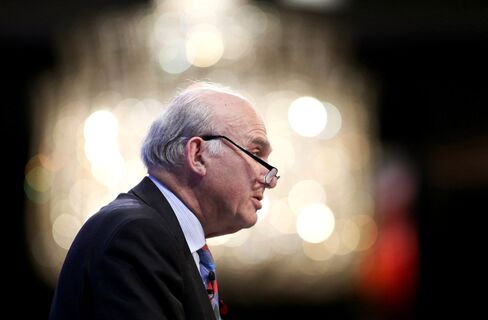 The U.K. government's 3 billion-pound ($4.8 billion) Green Investment Bank will open in Edinburgh today, announcing two projects it's supporting.
The institution, started with state money, is designed to spur investment in carbon-cutting technologies such as offshore wind power.
Business Secretary Vince Cable will announce that the bank is putting 8 million pounds into an anaerobic digestion plant in Teesside, northeast England, through fund manager Greensphere Capital. The plant will generate electricity from waste that would otherwise be destined for landfill. A further 5 million pounds will be paid to fit out Kingspan Group Plc's buildings to make them 15 percent more energy-efficient, the Department for Business said. Kingspan manufactures low-energy products for the building industry.
"The Green Investment Bank -- a key coalition pledge -- is now a reality," Cable said in an e-mailed statement. "It will place the green economy at the heart of our recovery and position the U.K. in the forefront of the drive to develop clean energy."
Before it's here, it's on the Bloomberg Terminal.
LEARN MORE