For Collectors, With Hirst Comes Pain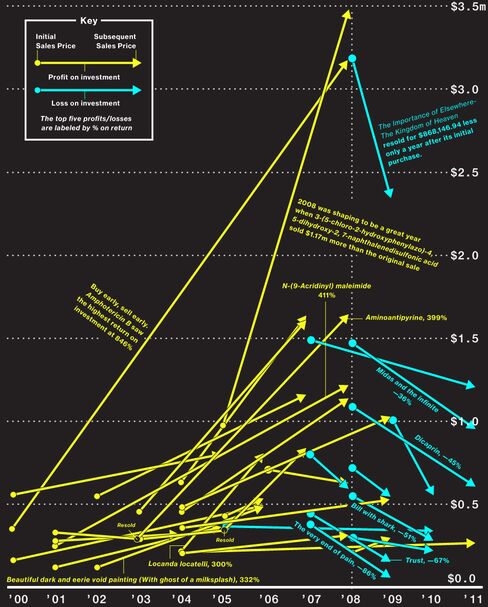 Damien Hirst may be rich and famous, but his collectors may not be rich from reselling his artwork. According to data compiled by the firm Artnet, Hirst works acquired during his commercial peak, from 2005-2008, have since sold at an average loss of 30 percent. And that only hints at the decline, because some investors aren't bringing their Hirsts to market. A third of the more than 1,700 Hirst pieces offered at auction since 2009 have failed to sell at all—they've been "burned," in the terminology of the art world. Shown here are all of Hirst's pieces that resold from 2000-2011 for over $250,000. Some like to praise Hirst as "the biggest dollar-earner in the history of art," but that wealth hasn't trickled down to his investors in a long time.
Before it's here, it's on the Bloomberg Terminal.
LEARN MORE