Nomura Hires Viegas for Emerging Markets Fixed Income Team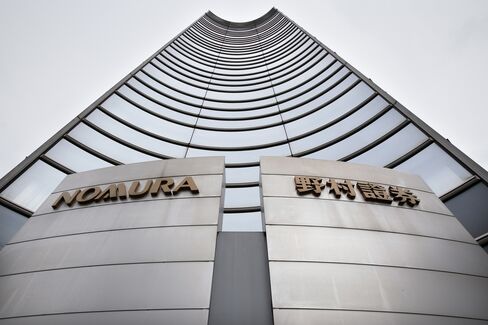 Alfredo Viegas joined Nomura Holdings Inc. at the beginning of November as managing director for fixed income principal strategy with a focus on emerging markets.
Viegas said in an e-mailed response to questions that he joined Nomura in New York from Knight Capital Group Inc., where he was an emerging markets managing director before leaving the company Oct. 19.
The Americas contributed 33 percent to Tokyo-based Nomura's fiscal second-quarter global wholesale revenue, the company said in an Oct. 29 presentation. Nomura has expanded to 2,425 employees in the Americas as of Sept. 30 from 1,468 three years earlier, according to company filings.
Before it's here, it's on the Bloomberg Terminal.
LEARN MORE