Bake Twinkies in China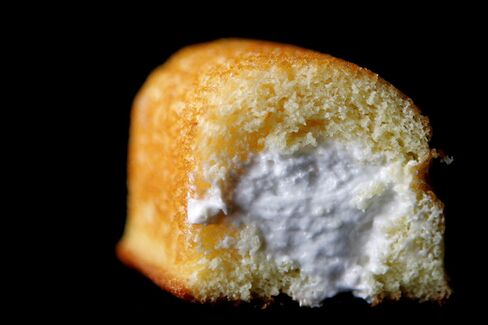 A common urban legend claims that Twinkies have an infinite shelf life or can last unspoiled for a relatively long time of ten, fifty, or one hundred years due to chemicals used in production. This urban legend is false, although Twinkies can last a relatively long time (25 days or more) because they are made without unstabilized dairy products and thus spoil more slowly than most bakery items. In reality, Twinkies are on the shelf for a short time; a company executive told the New York Times in 2000 that the "Twinkie is on the shelf no more than 7 to 10 days."
—"Twinkie," Wikipedia
"… unstabilized dairy products."
Your four food groups vary across life. In my youth, they were Mars bars, Twinkies, Fluffernutter sandwiches, and anything with the name Reese's on it.
I graduated to a more sophisticated palate that included plain cheese pizza (pepperoni was a luxury good), Genny Cream Ale, aspirin, and Twinkies.
The great dietary constant was invented in early-Depression 1930 to keep idled machines busy.
A Twinkie ("a" is a fraud, as the only possible way to get complete pleasure is to have two, knowing the second one cannot possibly be as good as the first portion) has somewhere in the vicinity of 35 ingredients.
Beef fat and yellow #5 float my boat.
On the Death of the Hostess Twinkie, see Bloomberg News' complete coverage here, and this Huffington Post effort, as well.
We risk the Twinkie Cliff.
What we need to concentrate on is the morsel's "long time (25 days or more)" life.
Fear not. If Hostess really goes under, we can just do what we have done to American labor since 1930. Make and bake Twinkies in China. Discuss.
Before it's here, it's on the Bloomberg Terminal.
LEARN MORE