The GOP's Conflicted Speaker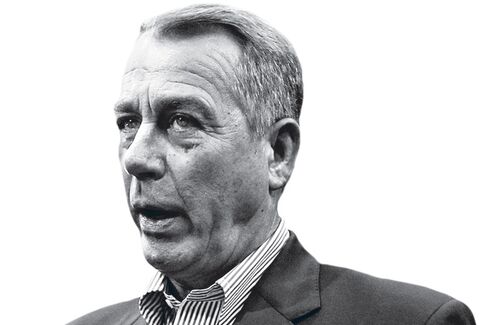 John Boehner has long thought of himself as a reformer. Yet since becoming House Speaker last year, the 11-term congressman hasn't found it easy to bring about the historic change he envisioned for the country. During the debt crisis, Boehner initially agreed to a secret deal with the Obama administration that would have cut spending—and also raised revenue ($800 billion in new tax dollars over a decade.) After news of the compromise leaked (and the president asked for even more taxes), Boehner faced an insurrection from conservatives and walked away from the deal. He and the White House have barely spoken since. Now Boehner is up against a wall. On Nov. 7 he said he wants to find "common ground" with the president and that he's open to raising more revenue. His caucus isn't likely to relent on tax hikes without a fight (Obama wants to raise rates on household income above $250,000.) Thwarting Democrats might secure his speaker's job for two more years; it would also seal a legacy far different from the one he had in mind.
Before it's here, it's on the Bloomberg Terminal.
LEARN MORE