The CEO Brigade That's OK With Raising Taxes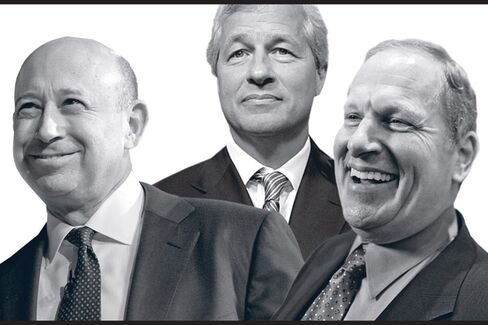 Fix the debt. That's the message more than 100 executives have for Congress. The group—which includes the heads of Aetna, AT&T, Bank of America, Boeing, Cisco, Goldman Sachs, JPMorgan Chase, Merck, Microsoft, and UPS—banded together in October to press Washington for comprehensive, bipartisan reform on spending and taxes. The executives say that's the only way to spur growth and get companies hiring again. "What we're trying to do is drive support for the radical middle," Honeywell International CEO David Cote told reporters. The CEOs are agitating to lower tax rates, broaden the tax base, and trim spending. Yet they also hold up Simpson-Bowles, which calls for raising certain taxes, as a starting point for debate. And some members individually have said that tax hikes on the rich should be on the table. The mixed messages may not be useful for a divided Congress, which needs a clear mandate to set aside partisanship—and strike a deal on debt reduction.
Before it's here, it's on the Bloomberg Terminal.
LEARN MORE